Applewood 'Eye-Spy' Grand Prize Furnace Warms Home
December 6, 2010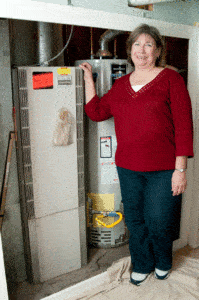 As the temperatures dipped into the 20s in Denver, Applewood Plumbing Heating & Electric brought some warmth to Rita Pilger of Arvada, who was selected as the winner of a new furnace as part of the "Eye-Spy the Orange Truck Contest."
"It's pretty fitting on a frigid day we're able to warm someone's home and holidays with a new furnace," said John Ward, president of Applewood. "It's been great to see so many people sending in photos of our trucks and posting their sightings from around town."
"The response to the contest and our iPhone app has been exciting," said Ward. "We're always looking for ways to provide even better customer service. The contest was a fun way for Applewood to thank our customers for more than 30 years of trust in our service." Applewood plans to continue the contest in 2011 and will offer new prizes.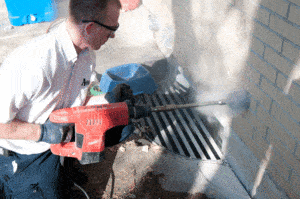 The furnace, with full install, is valued at more than $6,000. The 'Eye-Spy' contest was part of Applewood's iPhone app launch in August. The promotion attracted more than 2,000 app downloads and nearly 500 entries of orange truck "sightings."
Pilger submitted multiple photos and "sightings." One photo was a night shot and for another, she asked an Applewood technician to pose when she saw him on a call.
"I have been dreaming these trucks," Pilger said when the Applewood crew surprised her at work. "I'm going to have withdrawals now that it is over," she said.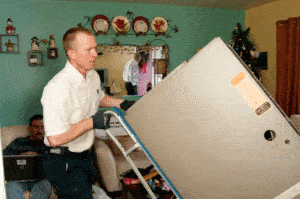 Pilger moved to her home 10 years ago. She said their buyer inspection revealed the furnace should be replaced. "Every winter I think, 'Oh, I hope this furnace holds together.'" Applewood installed the furnace in time for Christmas and the New Year.
Customers can access Applewood services in a number of ways, including the new iPhone app feature or the company's website. The app gives access 24-hours-a-day, seven-days-a-week by pressing a button on the app's main page. Besides calling for service, the app provides coupons unique to iPhone app users and do-it-yourself maintenance tips.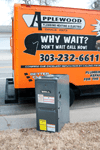 "When you need immediate repairs it's important your service team is ready," Ward said. "Applewood has a full team of licensed plumbers, electricians and HVAC specialists fully equipped that can be dispatched almost immediately to solve the problem." There are more than 60 Applewood orange trucks on the road daily.