We're thrilled to announce that Caring Community Giveback is… BACK! In September of 2013 Applewood will proudly be offering 'Furnace Tune-Ups for Charity.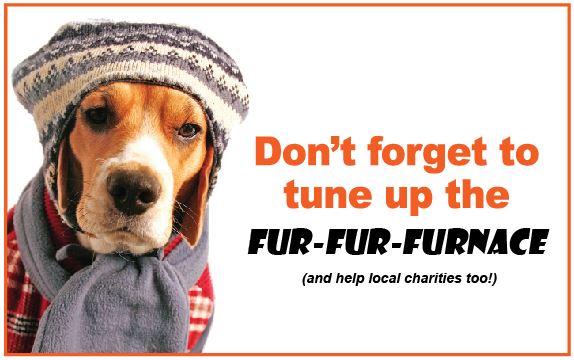 Crohn's & Colitis Foundation of America, Colorado Ovarian Cancer Alliance, Firehouse Quilts and Rocky Mountain Cancer Assistance will be the beneficiaries of the 2013 program, which aims to combine our service with their ongoing mission to support the community.
"Our tune-ups for charity are an excellent way to work together to positively impact the communities we both work in," said John Ward, Applewood Plumbing Heating & Electric president. "This allows us to use our expertise for our customers and contribute to worthy causes."
The "Giveback" program features coupons for a special discounted price on furnace maintenance in preparation for winter. Instead of writing a check to Applewood Plumbing Heating & Electric, however, the $99 tune-up fee will be made directly to one of the partner charities. The tune-up is valued at $181.67. Dowload coupons below!
Tune-ups take place from September 1-30, allowing the community to contribute to an important cause while getting their house ready for the approaching winter weather. The Giveback program is in its third year and has raised more than $5000 for its partners.
2013 Partners: