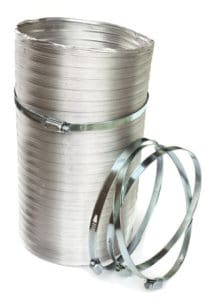 Ductwork Repair Professionals in Denver, CO
We take pride in offering a wide range of heating and cooling services, including design, installation and repair of ductwork throughout your entire Denver area home.
Applewood will work with you to create a custom ductwork solution that meets your needs. The advantages of a forced air heating system is the duct system provides an infrastructure for add-ons such as central air conditioning, air filters and purifiers, and humidification.
Dryer, Bathroom and Kitchen Ductwork Repair
If you are looking to install new dryer, bathroom or kitchen ductwork in your home, call Applewood Plumbing, Heating & Electric. Regardless of the size of the job, Applewood can l install or replace bad ductwork to get your home running smoothly as quickly as possible.
Keep Your Home Warm With an Efficient Forced Air Heating System
A forced-air or warm air heating system is one which uses air as its heat transfer medium. These systems use ductwork and vents as a means of air distribution. The return plenum carries the air from several large return grills (vents) to a central air handler for re-heating. Fortunately, the team at Applewood is filled with experts who are ready and waiting to help you install a system just like this one that can help your Denver home better manage Colorado winters. Contact us or schedule your next service below.