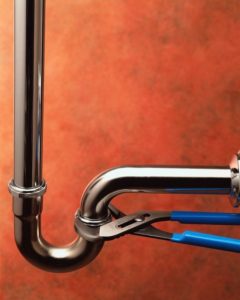 Fixing Slow and Clogged Drains from Boulder to Parker, And All Over The Denver Metro Area
Applewood plumbing technicians are experts at drain cleaning, opening slow drains and at repairing damaged drain lines.
We know that every homeowner faces a time when you will need drain cleaning for the plumbing system in your home. Possibly, if you are fixing a major problem like a water hammer problem, or if you are doing a seasonal (or a winter) shut down of your property, or if you are doing other types of major plumbing activities or repair, it will become necessary to do a total drain of the plumbing system.
Prepare For The Winter and Avoid Frozen, Cracked, and Burst Drain Pipes
If you are doing a seasonal shutdown, chances are that you are doing much more than simply draining the pipes, but this can be a big part of it. If you don't drain the pipes, they might freeze when cold weather hits, causing pipes to burst, not to mention causing a huge and expensive mess. For major repairs, any type of water left in the pipes can cause problems, so it is always best to drain the water completely.