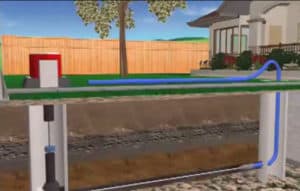 Trenchless Sewer Line Repair
Trenchless sewer line repair is the best way to both repair any problems with your sewer line while maintaining the integrity of both your yard and your driveway. This type of rooter service leads to much less damage that needs to be addressed than traditional techniques, which is a preferred alternative for many homeowners in Denver, CO and the surrounding metro.
How Does Trenchless Sewer Repair Work?
It's simple! First, the problem area is discovered using an in-pipe video camera inspection. Then our system works by pulling a "bursting" head through your existing pipe, and pulling a brand new sewer pipe behind it. The result is a brand new sewer solution that will last you year after year.
Most importantly, not only does a trenchless solution save your garden and property, it can also save you from the expensive landscaping and driveway replacements, as well as time and money.
Other rooter services we provide include: