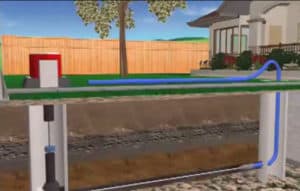 Trenchless Sewer Line Repair
Trenchless sewer line repair is the best way to both repair any problems with your sewer line while maintaining the integrity of both your yard and your driveway. This type of rooter service leads to much less damage that needs to be addressed than traditional techniques, which is a preferred alternative for many homeowners in Denver, CO and the surrounding metro.
How Does Trenchless Sewer Repair Work?
It's simple! First, the problem area is discovered using an in-pipe video camera inspection. Next, the pipe is re-lined from inside by using a pump to pull an epoxy through, creating a strong new layer. This new layer gives your sewer line the strength and performance of any other pipe, and can last for up to 50 years without requiring repair or replacement.
At Applewood Plumbing, we have four decades of experience making sure sewer lines in the Denver area are in working condition. Don't hesitate to take the time to schedule a service with us today by calling or filling out the form below!
Other rooter services we provide include: