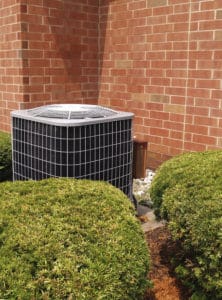 Denver knows heat, with summers characterized by high and dry temperatures. When the warm weather starts coming, the last thing home and business owners want to worry about is whether or not your A/C is working. That's where Applewood comes in. We have the local experience and rigorously vetted, EPA certified employees to get the job done. Not only will our specialists treat your home and family with respect, they will make sure your air conditioning service and repair is completed promptly and safely. If you would like to learn more about our company standards, please visit our  Code of Ethics.

We offer our expert air conditioning services in Parker, Boulder, Brighton, Littleton and the entire Denver metro. We've offered these services in the area for more than 40 years so our work comes with decades of experience you can trust.
Don't wait for an emergency to give your air conditioning or electrical system a check-up. Proper maintenance can keep your air conditioning system working properly so your family stays cool and comfortable all summer long. When necessary, our team of experts can also take care of necessary repair and replacement any day of the week.
Purchasing a new air conditioning system doesn't have to be a frustrating experience, and at Applewood Plumbing Heating & Electric, it isn't. Our professional Denver air conditioning installation contractors will provide you with all of the information and guidance you'll need to make the best choice for you and your family.
Use the form on the right of the page to inquire about our A/C services and one of our representatives will be in touch promptly!