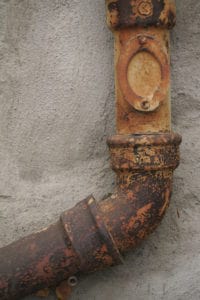 Are Your Pipes Frozen, Cracked, Leaky, or Noisy?
If you have a broken pipe, enlisting the services of a professional, licensed plumber to repair the damage would be the best decision. As well, you will most likely have to hire a cleaning company to remove the water.
To avoid water pipe damage and flooding of the home, it is important to be aware of all the conditions that can cause a break and then take the necessary measures to minimize risky conditions. For instance, you should make sure that your pipes are never exposed to temperatures below freezing. They should also not be exposed to constant temperature fluctuations. You should have your pipes inspected by a licensed plumber to ensure good working condition.
Repairing or Replacing Pipes for Home Remodeling- Hire A Licensed Plumber
Plumbing is part of many remodeling projects, whether the plan is to install a small clean-up sink in a garage, a bathroom addition or a complete kitchen remodel. Whether you are doing the remodel yourself or you are hiring a contractor, you will need to make decisions about pipes. A professional plumber will be able to guide you in choosing the most appropriate pipe or plumbing solution for your project.
Common causes of damage to water pipes:
Frozen Pipes
Corrosion
Aging Water Pipes
Physical Damage
Too Much Pressure in Pipes
Improperly Installed Water Pipes
Poor Quality Pipes
Long Term Crack
Watch this video to learn the proper procedure for your water shutoff valve, in case of an emergency.