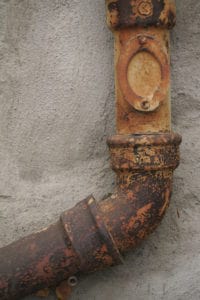 Whether it's burst, cracked, leaky, or noisy, a pipe that isn't in perfect condition is a pipe that could severely damage your home while wasting both your time and money. Nobody wants that, which is why Applewood Plumbing provides the most comprehensive suite of pipe replacement and plumbing repair solutions in Denver, Boulder, and the surrounding metros.
Common Causes of Water Pipe Damage
Pipe damage can come from anywhere. Some of the most common causes of pipe damage include:
Freezing or rapid temperature fluctuations

General corrosion

Aging

Physical damage

High water pressure

Improper installation

Low quality material

Long term cracks
If you have a broken pipe, enlisting the services of a professional, licensed plumber to repair the damage is the best way for you to not only fix your problem, but ensure future safety. That's why Applewood hires only the finest trained technicians not only to help fix damaged pipes, but to install brand new ones as well.
Hire A Licensed Plumber for Pipe Repair & Replacement
Plumbing is part of many remodeling projects, whether the plan is to install a small clean-up sink in a garage, a bathroom addition or a complete kitchen remodel. Whether you are doing the remodel yourself or you are hiring a contractor, you will need to make decisions about pipes. A professional plumber will be able to guide you in choosing the most appropriate pipe or plumbing solution for your project.
Other Plumbing Services
Watch this video to learn the proper procedure for your water shutoff valve, in case of an emergency.