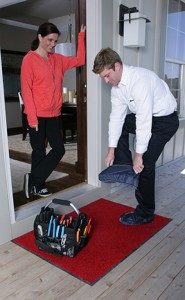 From Sump Pumps to Sewer Repairs, Our Rooter Service is the Solution to Your Denver Metro Problems
A clogged sink or toilet is no big deal, but if it becomes a regular occurrence in your home, you may have a larger plumbing issue you need to deal with. Drain plumbing is an integral part of your home's health that you never think about until they back up and ruin your day. Whether it's roots in the sewer line, flushed objects, or broken drain lines, we have an experienced, licensed plumber ready to handle it for you- no fuss, no muss. Not sure if you have clogged plumbing? Read this article to help identify the issue.
Sump Pumps and Basement Flood Prevention
Don't let your property and possessions get ruined by flooding in the rainy season- there's no reason for them to. If you have a functioning sump pump in your basement that is equipped to handle the amount of rain that your area gets, you have nothing to worry about. But most homeowners don't actually know the condition of their home's sump pump. You don't want to learn too late that your sump pump is old or malfunctioning. The time to make sure that you are prepared for flooding is now. Picking the right sump pump for your home is a deceptively complex decision. The right sump pump for your home is determined on your home's location, how much water you need to prepare for, and more. As for setting it up, installation involves strategically locating the best position in your basement, tying the system to your existing pipes, and more. It's a process best left to a professional plumber.
5 Tips for Keeping Your Kitchen & Bathroom Sinks Clean and Clear