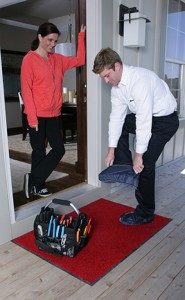 A clogged drain may not seem like a big deal, but when they become a regular occurrence it usually means that there's a much larger plumbing problem at play. Whether it's roots in the sewer line, flushed objects, a broken drain line, or one of many other potential issues – we've seen it before and know how to handle it. Applewood has the experienced, licensed plumbers on hand to provide the professional rooter services that you're looking for in your Denver area home.
Sump Pumps and Basement Flood Prevention
Not only do we have the capabilities to help protect your drains and sewer lines, but we also are experts when it comes to the maintenance of home sump pumps to prevent potential basement floods. Don't be deceived by the idea that choosing the right sump pump for your home is easy – it's not, and that's okay, that's what we're here for.
Take a look at the specific rooter and drain cleaning services we offer below before calling us or filling out the on page form today to schedule your next appointment.