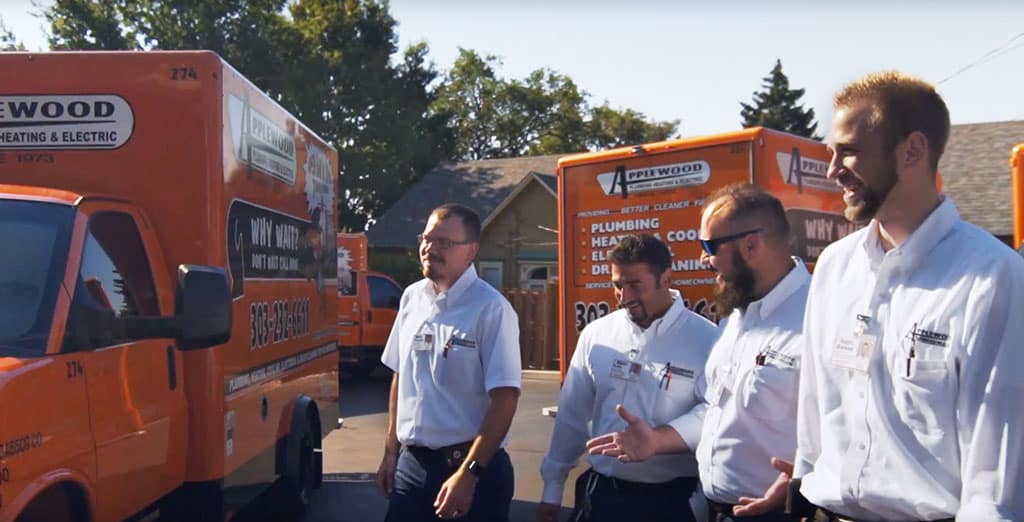 Heating Services
At Applewood Plumbing, we understand that when the weather cools down, you don't have time to worry about whether or not your home heating is going to work properly. Our heating specialists are specially trained to handle any heating problem you may have, from thermostat malfunctions to clogged filters to total system breakdowns. There's no heating job too small or too big for Applewood to handle.
When your heating breaks down, you can't afford to wait around for a fix. When you call Applewood, you won't have to. We're available from 6am to 10pm seven days a week (with NO overtime charges). It doesn't matter how big or small your heating problem may be, we can fix it ASAP. You don't even need to know what the problem is! When you call Applewood with a heating problem, we'll bring along all the tools we could possibly need in one of our fully-stocked bright orange trucks. We'll do whatever needs to be done to solve your problem as quickly, efficiently, and effectively as possible. We want to help you get your heating back now.
Most importantly, Applewood strives to treat you and your family with respect from the beginning of the job to the end. If you'd like more assurance that our technicians are the right one for the job, we recommend you take a look at our Code of Ethics.
Heating Services
We service the entire Denver metro area, including Brighton, Boulder, Parker, Littleton and surrounding areas. Whether you're looking for help with furnace and boiler replacement, repair, maintenance or one of many other important heating issues – Applewood can help. In fact, we have over 45 years experience keeping the Denver area warm. Next time you have have a heating problem, don't panic – just call Applewood right away.