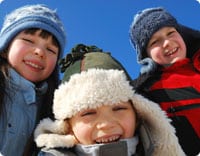 Maintenance For Your Furnace or Boiler in Denver, CO and Surrounding Areas
We want to remind you how important it is that your furnace or boiler heating system is working properly. Fuel bills can increase as much as 10%-15% as a result of inefficient equipment operation, not to mention how miserable it is without proper heating in Colorado's chilly winters.
Systems that are not properly maintained are the main cause of low heating quality in any home. Our professional heating services include a variety of tests to measure the efficiency of your heating system before and after tuning it up.
Furnace & Boiler Repair Services Save Time And Money
When you hire Applewood for furnace and boiler maintenance for your Denver area home, you will receive a full suite of maintenance services. Your technician will clean and check the burner, combustion chamber, heat exchanger surfaces and flue pipe for your furnace and boiler. We also provide convenient yearly service agreements. By having annual maintenance on your home heating system, you can extend your equipment's life as much as 20%-30%. This translates to additional years of use for your furnace or boiler and immediate saved money!
The video below features tips on how to maintain your furnace. Call us or schedule an appointment when you decide that it's time to have a professional look at your heating system, 303-328.3060.