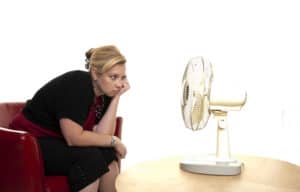 Air Conditioning Repair Service in the Denver Metro
Not sure if you should repair or replace your Denver air conditioning system? Well, consider this: if you're running an inefficient AC system that breaks down a lot, it's likely that it's going to break down again and again! And, probably, on the hottest day of the year! That means more expensive emergency service calls or possible damage to the other components of your heating and air conditioning systems.
Save On Energy Bills By Tuning Up Your Home AC System
Keep ongoing costs in mind. You could save up to 60% on your energy bills with newer high-efficiency equipment. You see, even if your air conditioner is only a few years old, it could be terribly inefficient by today's new and increasing energy efficiency standards. Installing a new, high-efficiency air conditioning system can actually pay for itself in energy savings within a relatively short time.
We Answer Phones 24/7 For Air Conditioning Repair to Keep Your Home Cool
Don't wait for an emergency to get your air conditioning or electrical system checked. If you want the entire family to keep their cool all summer, it's time to call us. A tune-up, repair or installing a new air conditioner now can make sure everyone in your home is 100% comfortable when temperatures are on the rise.