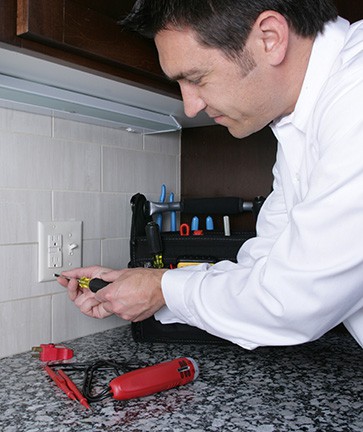 Electrical Contractors in Denver Installing and Repairing All of Your Electrical Needs
We are proud that our electrical contractors are the most professional electricians and best trained in Denver. We know how important it is to employ only the best technicians. We not only make sure our electricians are highly trained and extremely knowledgeable but also professional and respectful at all times.
Our screening process is rigorous as we run background checks, drug tests and make sure all our employees are clean cut. When Applewood electricians enter your home, we guarantee that you and your family will be treated with respect from start to finish. For more information, please see our Code of Ethics.
We Offer A Wide Range of Electrical Services Throughout The Denver Metro Area
Need electrical contractors in Denver? If you're looking for electrical repairs or installations, you've come to the right place. Whether you need your oven rewired or just need to replace a light switch, Applewood can fix it. We service the entire Denver metro area, including Brighton, Boulder, Parker, Littleton, and surrounding areas. Check out our online scheduling option below or give us a call!
*Check out this infographic for tips on preventing electrical fires in your home.