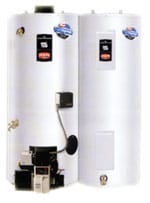 Repair & Replacement of Hot Water Heaters in Denver Boulder, and Surrounding Cities
On average, a typical family of four will use 2000 gallons of hot water each month – an amount that can really send a flood of dollars out of your wallet if you're depending on an outdated water heater. If it's time to upgrade your current hot water heaters, our professional Denver plumbing and heating specialists are at your service.
We Service Rheem, Takagi, Bosch, AO Smith- Every Make and Model of Hot Water Heater
We'll examine your home and help you choose the water heater that best fits your needs. And, our technicians will install in a timely manner, following a schedule that is most convenient for you. Applewood, makes sure to perform every installation with the utmost care and expertise; we would never compromise your comfort or the efficiency of your equipment.
More and more area homeowners are inquiring about tankless water heaters. The benefits of installing a tankless water heater in your home are several. Two of the top benefits are endless hot water and energy savings. But there other considerations.
Additional Water Heater Resources