October 31, 2023
Applewood Plumbing Heating & Electric Reviews
What our Customers are Saying
At Applewood, we take every comment, review and testimonial seriously. We appreciate our customer's feedback and we're always looking for ways to serve them better.
If you're a first time Applewood customer looking for reasons to choose us over the competition, there's no better argument than the testimonials of real customers. Check out our video below to hear what they say and then read on to learn more about what makes Applewood special.
"Good People"
Applewood is one of the few remaining independent and family-owned home services companies in Colorado. We've always taken a community approach to running our business and we treat our customers like we'd want to be treated.
We hire and train only licensed and certified professionals so that you always get the right expert for your home maintenance needs. Whether it's a state-licensed plumber, state-licensed electrician or certified HVAC technician, you can rest assured that the person coming to your home understands your problem and is certified to do the job. And, all of our employees are drug-tested and background checked, so you can trust the person coming into your home is a professional and respected member of your community.
"Dependable and Reliable"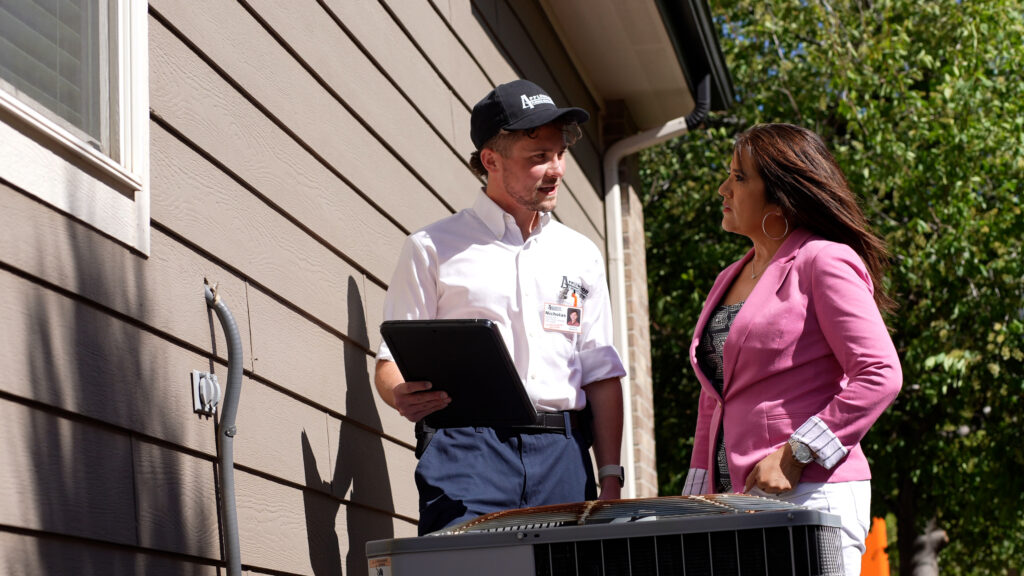 We want to earn your business and your trust. That's why our team always delivers on our promise to follow the Applewood Code of Ethics. When you schedule a service call with Applewood, we want you to feel confident that the work will get done to your satisfaction and that it lasts beyond your expectations.
Losing hot water when you have guests or having your furnace go out on a cold winter night can be stressful. We want to be the people you think of first in these situations.
"They Were There When They Said"
Your time is valuable. Applewood's technicians pride themselves on arriving at the scheduled time and completing the work quickly and efficiently. We don't want you guessing when we'll be there or how long it will take.
With Applewood's clear communication and professional service, you can be confident that your job gets handled in a timely manner.
"Above and Beyond. You Don't See That Every Day"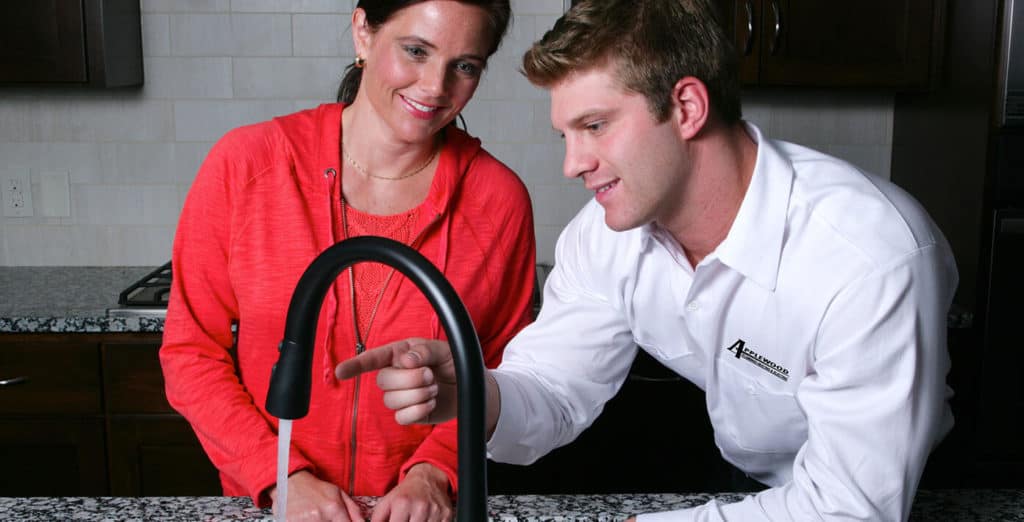 Your home is one of your biggest investments. Trust it to a team of professionals who see the big picture. Fixing a leaky faucet is more than stopping the drip, it's about ensuring the integrity of your plumbing and providing you with solutions that keep your home running smoothly and efficiently.
For all your plumbing, electrical, heating and cooling concerns, Applewood is committed to providing you next level service. From parts to fixtures, we put your best interest first, even when it's getting your heat working on a Sunday night.
Join the Applewood Family
If you're looking for a plumber, electrician or HVAC technician in Denver, Boulder or Longmont, please consider giving us a call. We love our community and we want everyone to feel safe and happy in their homes. If you're a skilled worker, looking for the next phase of your career, we'd love to meet you. We're always looking for good people.