August 31, 2017
Applewood Once Again Offers "Furnace Checks for Charity"
Applewood Plumbing Heating & Electric  is once again offering heating system maintenance for a cause with their "Furnace Checks for Charity" program.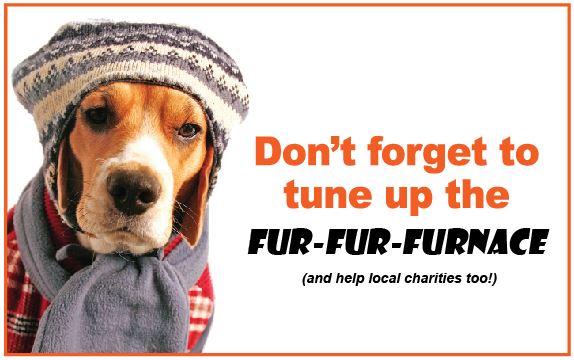 We are offering $99 heating system checks throughout the month of September with 100 percent of the proceeds going directly to two local charities, Colorado Pet Pantry and Firehouse Quilts.
Colorado Pet Pantry works to provide food for pets with the goal of keeping them out of shelters and with their families. Their goal is to ensure that all families in a neighborhood have the resources to consistently feed their furry friends.
Firehouse Quilts is a nonprofit group of volunteers that makes and donates snuggle quilts to Colorado fire departments. These quilts are given to children and their mothers in times of crisis.
"Applewood strives to support our local community and we are proud to participate in programs that work to help people in Colorado," said John Ward, president of Applewood Plumbing Heating & Electric.
This is Applewood's 6th year participating in Furnace Checks for Charity, which has raised nearly $15,000 for charities.
"We hope to surpass the funds raised last year to provide more needed support for our community partners," said Ward.
Download to support Colorado Pet Pantry here.
Download to support Firehouse Quilts here.