September 19, 2022
Applewood Partners with University of Denver to Further Expand Support of Youth Hockey
Applewood Plumbing Heating & Electric is partnering with University of Denver to help support their student athletic program and the college's hockey and youth sports activities.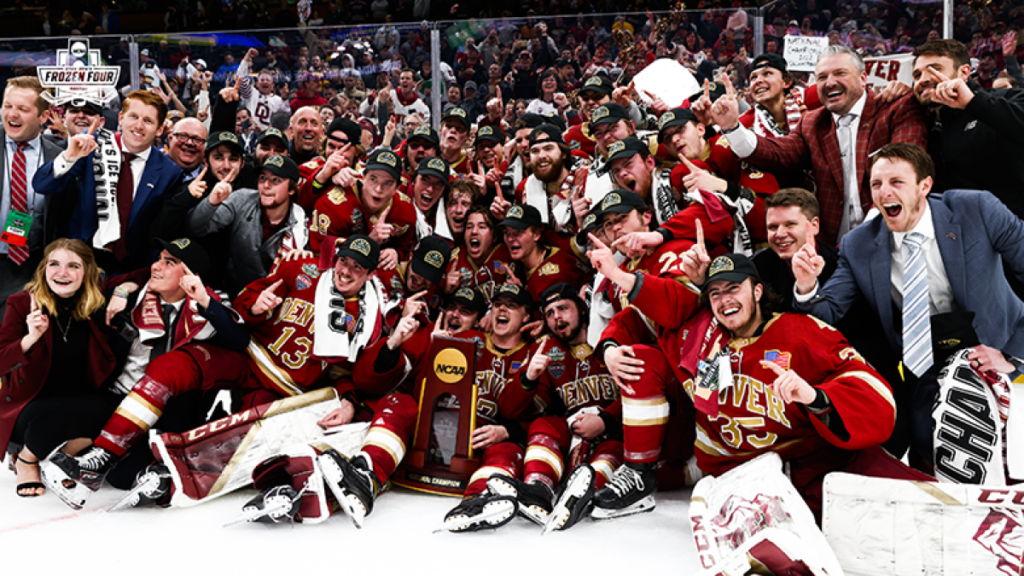 "We're thrilled to be a part of such a dynamic program," said Josh Ward, owner of Applewood Plumbing Heating & Electric. "We all know Denver is a hockey-crazed town and we love being a part of the excitement and now the DU hockey community."
Along with special promotions on game days for the champion DU Pioneers, Applewood's partnership will help support DU athletics, student athletes and help foster the growth of hockey engagement in Colorado.
"We are excited about our new partnership with Applewood as they continue to grow their commitment to hockey at all levels in the state of Colorado," said Vice Chancellor of Athletics and Ritchie Center Operations JoshBerlo. "It's an exciting time for the sport and its success in the state and we are looking forward to getting the season started again next month."
This isn't the first time Applewood has invested in hockey programs. In January, the family-owned business sponsored three local ice rinks in communities along the front range including the town of Erie Ice Rink, Edge Ice Arena in Littleton and the Ice Centre at the Promenade in Westminster.
Applewood will be assisting to clear the ice during DU Hockey and youth hockey games with a themed Ice Machine in both Magness Arena & Joy Burns Arena. Applewood also has a Zamboni that clears the ice between periods during Colorado Avalanche games. Applewood has been a partner of the Colorado Avalanche for more than six years.