May 14, 2021
Applewood receives special "best of" recognition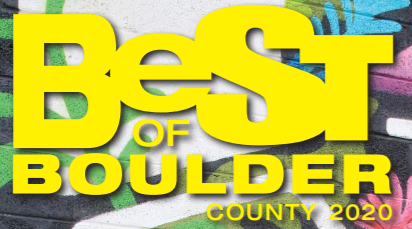 Applewood Plumbing Heating & Electric received special recognition as part of Boulder Weekly's "Best of Boulder" listing that came out on April 29, 2021.
There were 17 categories in the Home & Garden section that covered services and repairs. Applewood's inclusion resulted from a large number of write-in recommendations, which isn't common. This is the first time that Applewood has been included in the "Best of" edition and the write-in recognition was substantial, according to Matthew Fisher of the Boulder Weekly.
"We always strive to provide the best service possible," said Josh Ward, owner of Applewood Plumbing Heating & Electric. "It says a lot about the work you do when someone takes the time to write your name in as a top service provider."
Applewood has been providing plumbing, electrical and HVAC services to homeowners since 1973 with more than 300,000 service calls in the Denver-metro and Boulder area. The company has a 96% on-time service record and more than 60% are repeat customers; a statistic that is unparalleled in the home repair industry.
The company's longevity stems from a strong commitment to high quality workmanship, 100% licensed technicians and adhering to a company Code of Ethics. Services are offered from 6:00 a.m. to 10:00 p.m. daily, 7 days a week, without overtime charges. Applewood is the largest family-owned plumbing company in the metro area.
According to Salesforce, 80% of customers say the experience a company provides is as important as its products and services. Applewood has lived by this premise since its beginning by providing the highest quality service possible. Further, using technology and systems that can improve the customer experience are essential parts of the business so customers receive quick response, timely service appointments and qualified technicians to address their home repair needs. This is further supported with an on-site warehouse and fully-equipped service vehicles to ensure technicians have the tools and parts needed to complete the job RIGHT, the first time.