August 13, 2021
Applewood's 10 Tips to Keep Kids Safe Around Electrical Appliances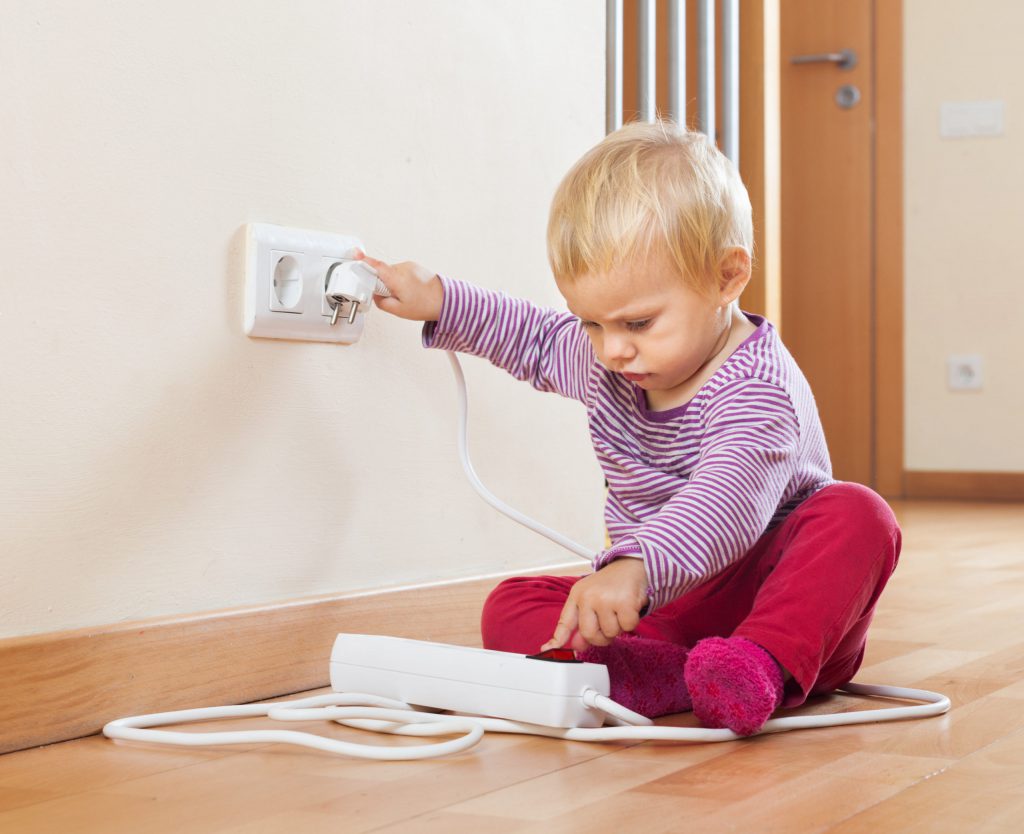 It's officially summertime and you know what that means…the kids are home! In summer months, it is critical for you and your kids to understand how electricity works, recognize potential hazards and equip your home with safe electrical appliances because most electrocutions occur during the summer period.
Prioritize safety this summer by following Applewood Plumbing Heating & Electric's tips to teach your kids:
Be aware of power lines around you. Never touch a wire with any body part and assume they are all live and dangerous.
Do not play around electrical equipment. Do not fly kites, balloons and model airplanes or climb trees and ladders near power lines.
Do not go into an electric substation for any reason. Electric substations can kill or seriously hurt you because they contain high-voltage equipment. Also, never attempt to rescue a pet or friend that goes inside. Call 911 immediately if this happens.
Keep electrical appliances at least 10 feet away from pools or wet surfaces. Stay a safe distance away to reduce your risk of electrocution.
Out of the nearly 400 deaths and 4,000 non-fatal injuries from electricity each year, 40% of these are from appliances and products within your own home and 20% happen to kids. Follow Applewood's tips for parents to guarantee your home is safe for your family:
Test outdoor Ground Fault Circuit Interrupter outlets once a month. This type of outlet is required for outdoor outlets because it effectively shuts down the outlet when it meets water. Applewood's licensed electricians can install these if you do not have them.
Use extension cord protectors for extra cords outdoors. An easy and affordable way to do this is by cutting slits into each side of a Tupperware and closing the lid to keep the plugs dry and protected. Additionally, always buy cords labeled safe for outdoor use.
Do not use electric grills or lawn mowers near a pool or if it is raining outside. Make sure appliances are plugged into a GFCI outlet outside when in use.
Keep all electrical equipment inside when not in use keeping them protected from outdoor elements. Check for any electrical damage such as frayed wires or exposed cords regularly. If you notice damage, licensed Applewood electricians can help with a repair.
Call 911 immediately for any incident involving electrical appliances or tools. Signs of electrocution include a tingling sensation, muscle cramps or paralysis. The American Red Cross provides steps to perform CPR.
Get your air conditioning checked regularly. Air conditioners are responsible for a significant number of electrical deaths and injuries each year from contact with electric currents, according to the Electrical Safety Foundation International. Applewood's certified technicians can ensure your air conditioners are safe and ready for summer usage.