Avoid Frozen Pipes *Infographic
December 5, 2020
Dropping temperatures in the winter aren't just uncomfortable. Plummeting temps can also be damaging to your home as they can cause pipes to freeze. It's important to protect pipes before the cold air hits. That's why we've put together a guide on how to prevent frozen pipes this winter: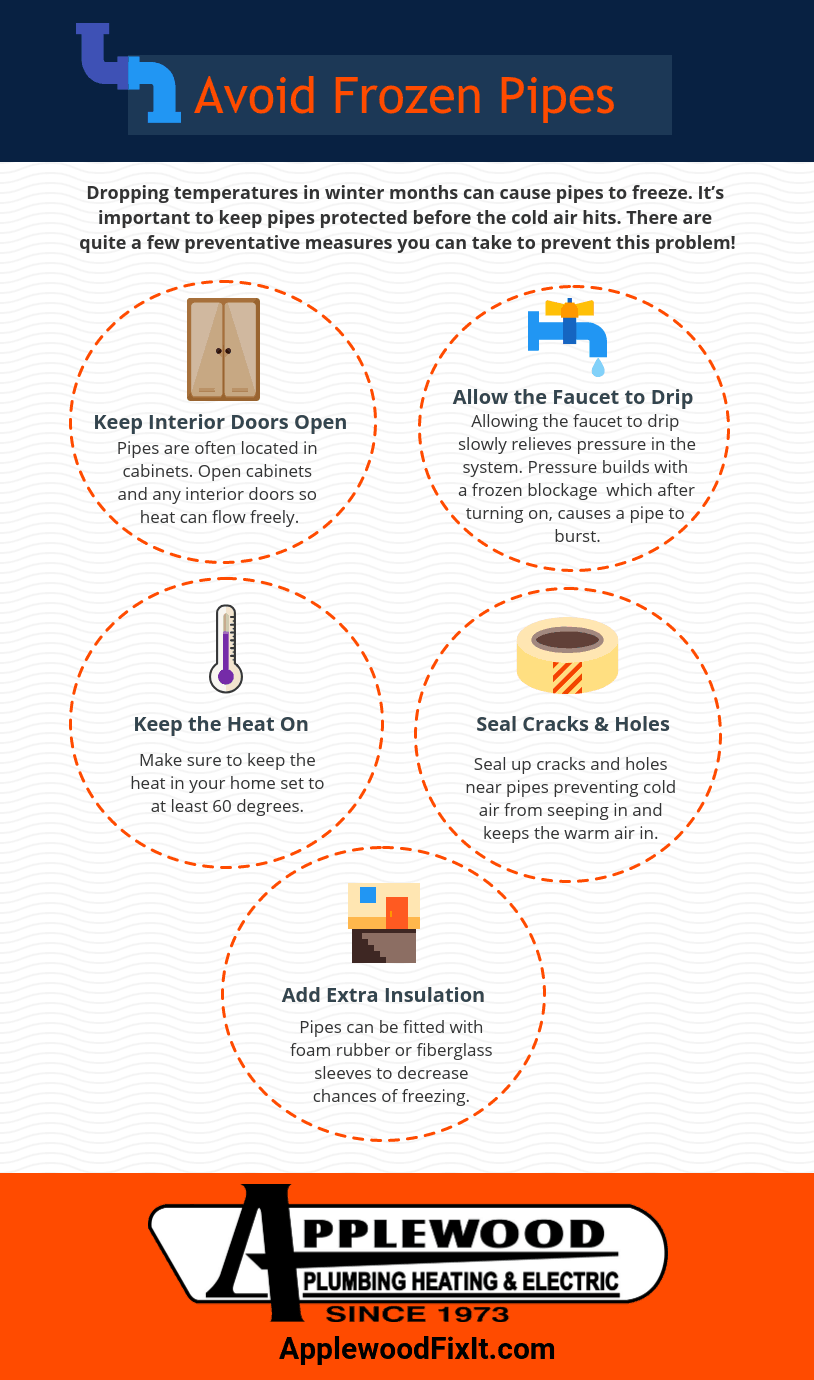 Keep your home healthy and safe this winter by avoiding freezing pipes—here's how:
Keep interior doors open. Pipes are often located in cabinets. So, for example, it helps to open cabinets and any interior doors so heat can flow freely.
Allow the faucet to drip. Allowing the faucet to drip slowly relieves pressure in the system. Pressure builds with a frozen blockage which after turning on, causes a pipe to burst.
Keep the heat on. Make sure to keep the heat in your home set to at least 60 degrees.
Seal cracks & holes. Seal up cracks and holes near pipes preventing cold air from seeping in.
Add extra insulation. Pipes can be fitted with foam rubber or fiberglass sleeves to decrease changes of freezing.
In need of frozen pipe repair in the Denver area?
If you have warped, buckled, or frozen pipes in the Denver area, get in touch with Applewood today! Pipe damage can happen for all sorts of reasons—each causes their own unique kind of damage and must be addressed by professionals. No matter why your pipes are damaged, Applewood is here to help!