The spookiest thing about Halloween should be horror movies or your ghoul costume… not the repair bill from the damages done to your home. From knowing how to dispose of your pumpkins properly to being mindful of your electric decorations, there are steps you can take to avoid a total Halloween disaster. 
Check out our infographic so you can be prepared for the spooky day and fend off the need for any Halloween repairs:
How to avoid scary home repairs and disasters this Halloween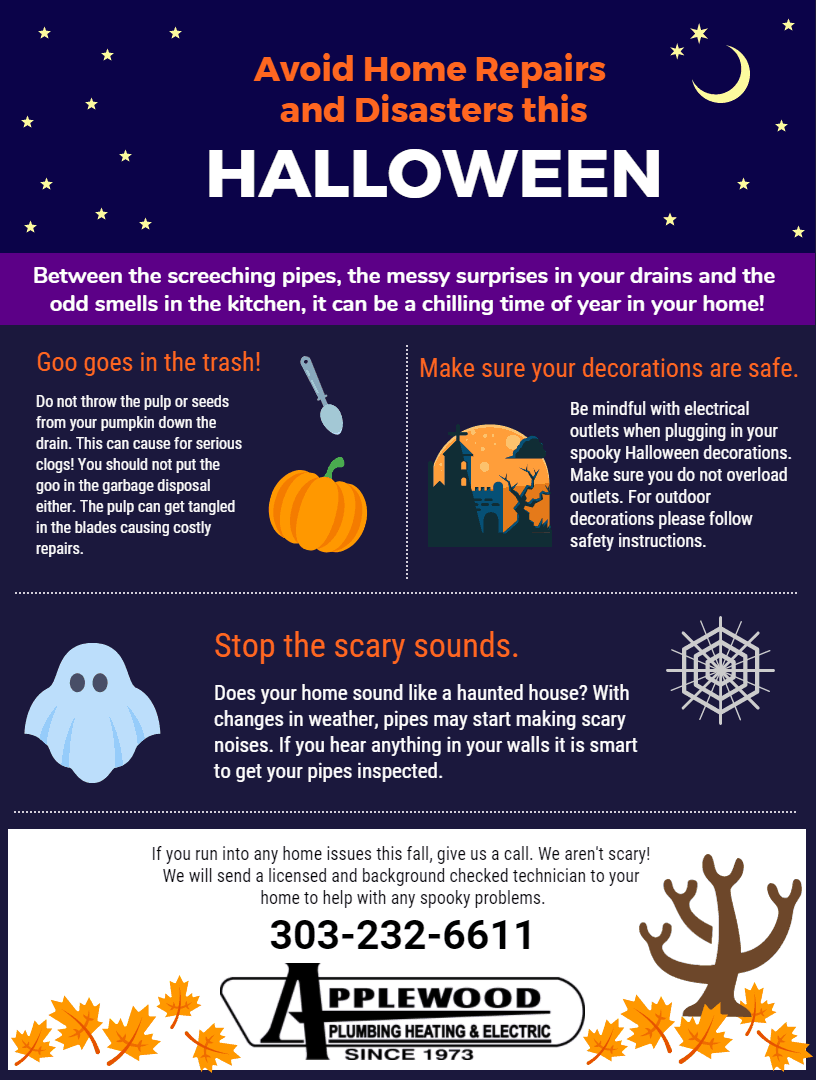 Don't throw pumpkin goo in the trash. By putting pumpkin guts in the trash or garbage disposal, you could cause serious clogs. When carving your pumpkin, throw the seeds, goo, and rinds in the trash. 
Don't overload your circuits with decorations.

It's especially important to follow safety instructions with your outdoor decorations.

Have your pipes checked.

Many times, Halloween is the time of year when snow starts to fall and temps start to drop. The colder weather may be hard on the pipes in your home. If you hear your walls making spooky noises, it's best to have a professional plumber come take a look at the issue.
If you follow our tips and tricks and you still have a Halloween accident, get in touch with Applewood today! One of our licensed technicians will come to your home and repair any plumbing or electrical problems your home may be experiencing.