Infographic: Your Guide to Preventing Frozen Pipes
February 4, 2021
As the weather gets colder, it can be hard on the pipes in your home or business. It's important to know how to keep your pipes functioning properly in the winter to keep you, your family, and your home warm! Check out our infographic to learn more about how to prevent frozen pipes.
Preventing Frozen Pipes in Your Denver Home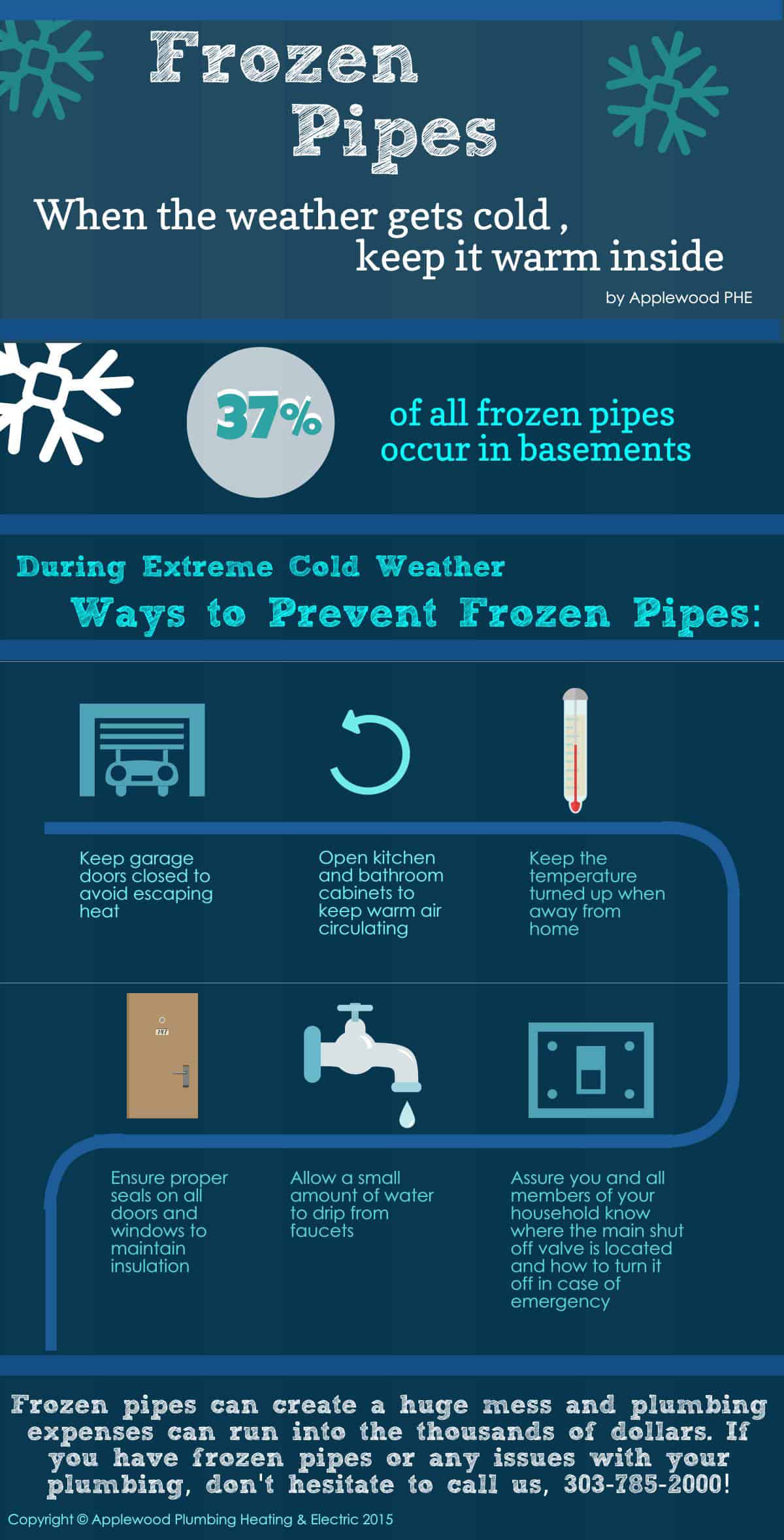 How to keep your pipes from freezing in the winter
When the weather gets cold, here's how to keep it warm inside your home:
Keep garage doors closed
Open kitchen and bathroom cabinets to keep warm air circulating
Keep the temperature turned up when you're not home
Ensure that there are proper seals on all doors and windows to maintain insulation. This is especially important in the basement as that's where 37% of all frozen pipes occur.
Allow a small amount of water to drip from faucets
Assure you and all members of your household know where the main shut off valve is located and how to turn it off in case of emergency
If you have frozen pipes in your Denver home, get in touch with Applewood today!