September 6, 2023
Furnace Checks for Charity Gears Up for September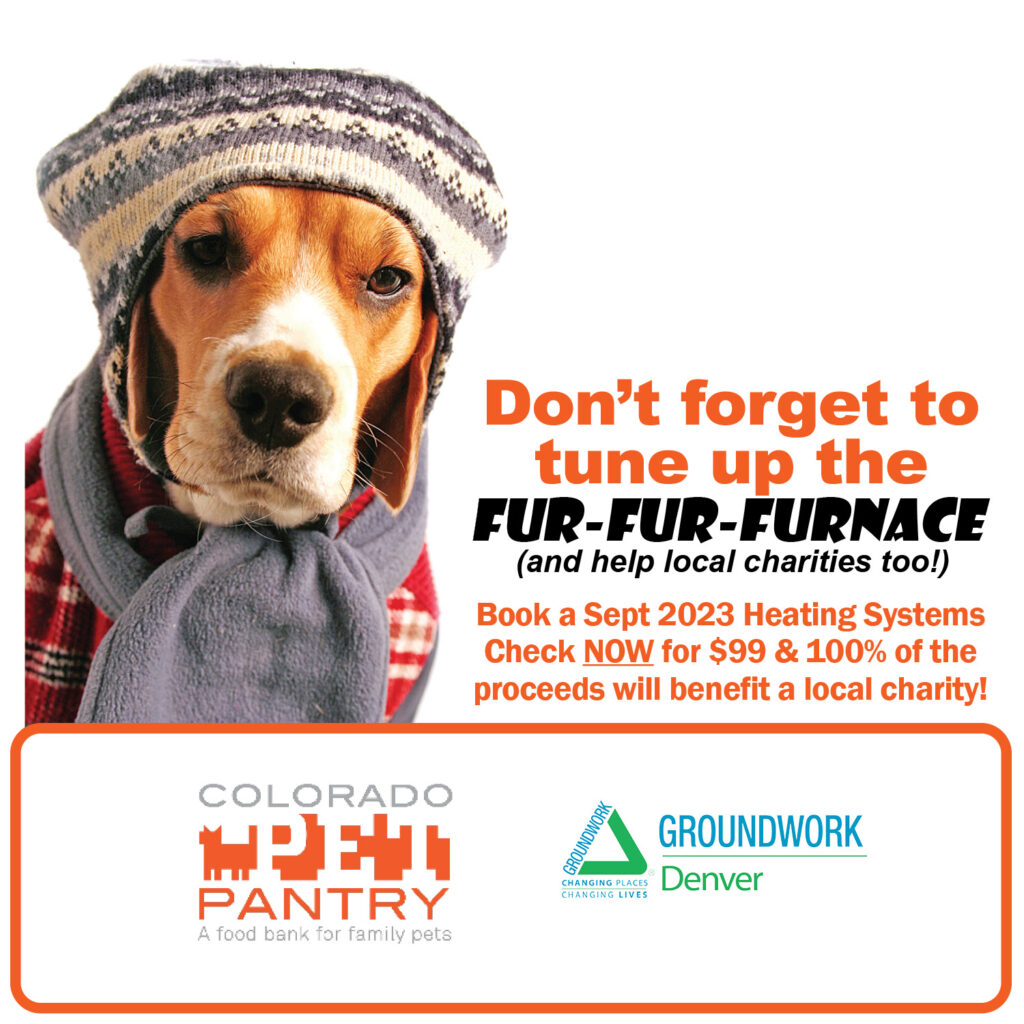 As fall is approaching and the weather is getting colder, checking your furnace should be a top priority before the real cold temperatures arrive. Applewood Plumbing Heating & Electric is again offering their Furnace Checks for Charity program this September to benefit Colorado Pet Pantry and Groundwork Denver.
Applewood will provide a 14-point systems check for $99, normally $198. The customer decides which charity they'd like to support with a check made directly to Colorado Pet Pantry or Groundwork Denver.
"You can compare furnaces to cars, with maintenance a car will last longer and the same is true of your furnace," said Josh Ward, owner of Applewood Plumbing Heating & Electric.
Colorado Pet Pantry provides food to Colorado pets, allowing families to improve the capacity to care for their animal companions with the goal of keeping them out of shelters.
Groundwork Denver's mission is partnering with youth and community to build a healthy, equitable and sustainable environment, with specific programs in energy efficiency.
Furnace Checks for Charity has raised more than $30,000 for local nonprofit partners. This year, pets and energy efficiency are the focus, two themes that resonate with Applewood's work and employees. Technicians often encounter the furry friends of customers and helping homeowners have more efficient heating systems has always been a core service.