A gas leak in your home could be extremely dangerous. It is crucial that you know the signs of a gas leak in order to keep you, your family, and your home safe. 
Don't worry! The professionals at Applewood Plumbing can accurately detect gas leaks in your home, install emergency shut-off valves and CO detectors, and repair gas lines. Plus, we've created a few helpful tips to help you detect a natural gas leak on your own.
How to detect a gas leak: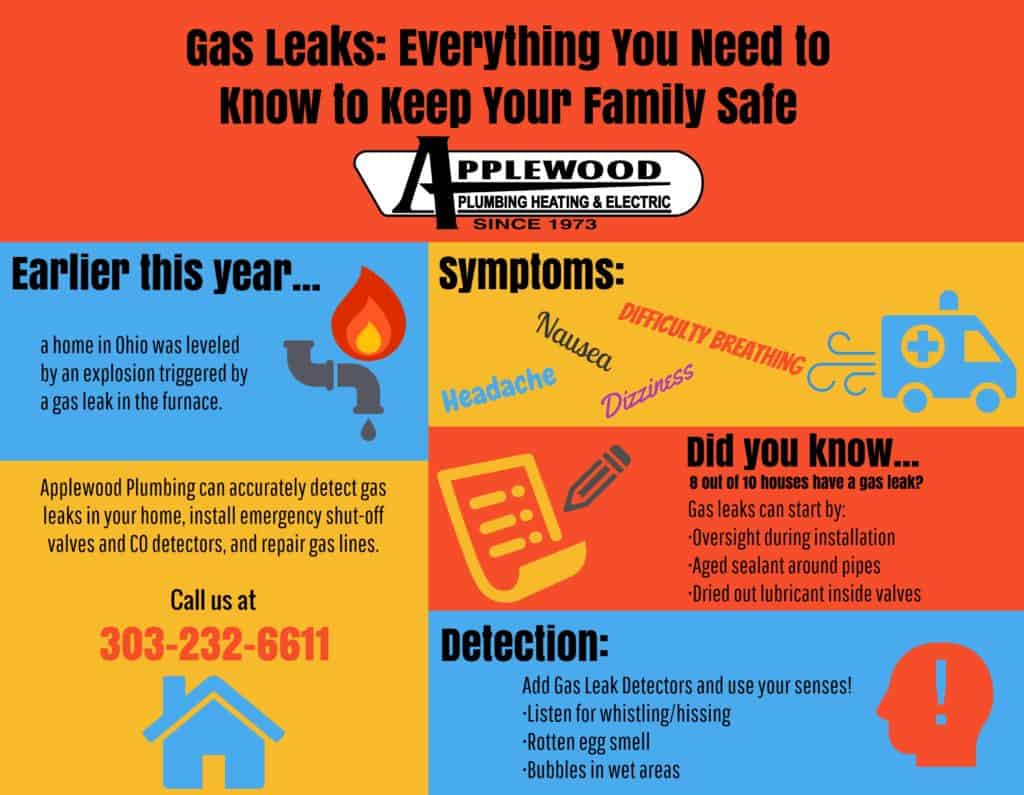 Key takeaways on detecting gas leaks: 
If you have a gas leak you may experience

nausea, headaches, and difficulty breathing.

 

A gas leak can start by oversight during installation, aged sealant around pipes, dried out lubricant inside valves, and more. 

To detect a gas leak listen for whistling or hissing, keep a lookout for bubbles in wet areas, and sniff for a rotten egg smell 
Still unsure of how to detect a gas leak? Need repair or replacement services done to your home? Get in touch with the experts at Applewood today! We are more than happy to provide your home with exceptional plumbing, heating, and cooling services.