January 10, 2022
Applewood Plumbing Sponsors Local Ice Rinks To Support Youth Hockey
Applewood Plumbing Heating & Electric is taking their community partnership with the Colorado Avalanche beyond the professional team to local hockey enthusiasts by sponsoring three local ice rinks in communities where the company provides home repair services along the front range.
"We are aware of the importance of being part of the community and supporting those activities that will help us all come together and thrive," said Josh Ward, owner of Applewood Plumbing Heating & Electric. "We have long supported youth programs and this is just one more way we can have an impact."
Three Locations for Youth Hockey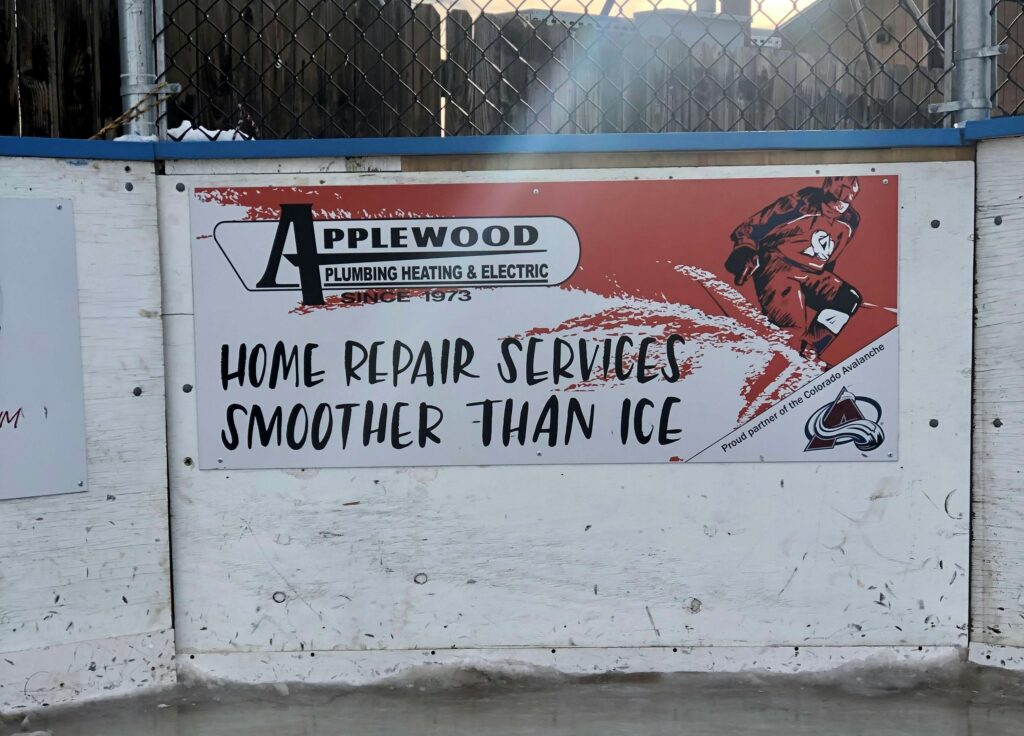 The three rinks include the Erie Ice Rink, Edge Ice Arena in Littleton and the Ice Centre at the Promenade in Westminster.  Each supports a number of youth and adult hockey programs to help develop skills on and off the ice. The Ice Centre at the Promenade is the largest ice skating facility in the U.S. with three rinks. There are 138 adult hockey teams with more than 2,300 players and nearly 700 youth participate in their hockey program along with about 100 figure skaters.
The Edge Ice Arena is host to the largest youth hockey program in the state, with 850 boys and 190 girls participating on organized teams. An additional 1,000 individuals participate in their Learn to Skate program and 100 figure skaters make use of the facility on a regular basis.
Unlike the other sponsored rinks, the Erie Ice Rink is outside. There are two adult hockey leagues and open skate times for the community bringing youth and adults together for outings.
Applewood has been a partner of the Colorado Avalanche for four years and currently helps keep the ice clean with the Applewood Zamboni.
Applewood Caring Community Giveaway
Applewood is the largest private, family-owned plumbing, heating and electrical service company in Colorado. They actively support the community in a number of ways including support of youth sports programs, its quarterly Caring Community Giveaway, and trade scholarships at Red Rocks Community College.