Winter Energy Saving Tips for Your Home
Winter is tough on all of us. From wind so cold that it stings your skin to shoveling piles and piles of snow just to get out of your driveway, it can be an exhausting season. You're not alone—your home can struggle during the winter as well. 
According to the US Environmental Protection Agency, winter is the time of year when homes have their highest energy demand; heating accounts for 34% of all annual utility usage.  However, there's no need to fret! The experts at Applewood Plumbing, Heating, and Electric put together some winter energy saving tips for your home.
How do I save energy in the winter?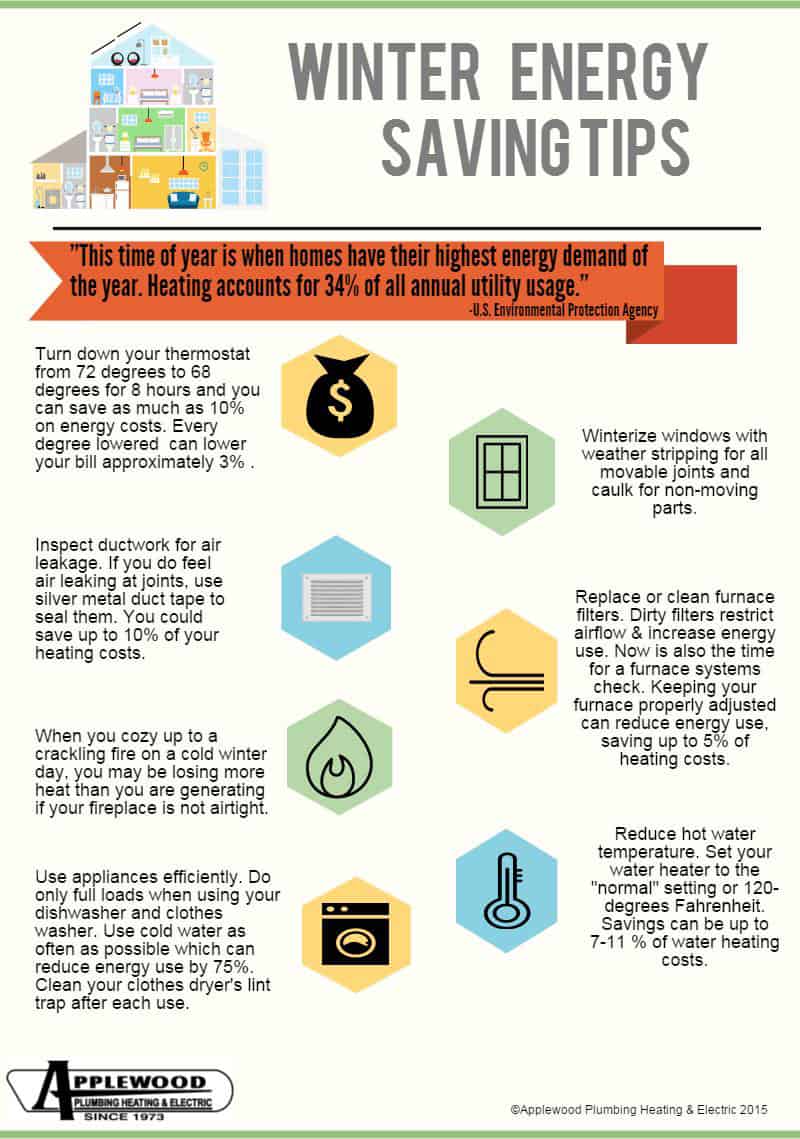 Energy saving takeaways: 
Turn down your thermostat from 72 degrees to 69 degrees 

Inspect ductwork for air leakage

Ensure that your fireplace is airtight 

Use appliances efficiently 

Winterize the windows in your home 

Furnace filter replacement is crucial in reducing your energy bill 

Reduce hot water temperature
If you need help with any of the tasks above or simply want to ensure that your home is prepared for the season ahead, get in touch with the pros at Applewood today! We're open 6am to 10pm, 7 days a week—we look forward to providing you with an easy, hassle-free home repair experience!