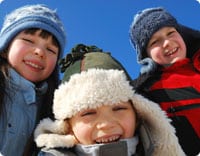 Expert Furnace & Boiler Replacement in Denver, CO
Boiler Replacement
Boilers provide radiant heat by heating water that is then circulated through copper or PEX tubing in radiators or hidden behind walls. This radiating heat warms the walls and objects in the room.
On average, a boiler needs to be replaced around every twelve years. Annual maintenance will, of course, ensure a longer lifespan. However, when it's time to think about upgrading, your best bet is coming to the experts at Applewood Plumbing, Heating, and Air. We have more than 40 years of experience installing efficient and nonintrusive boiler solutions.
Furnace Replacement
Applewood is proud to be known as the most trusted name in furnace installation throughout the entire Denver metro. Whether you're looking for a single stage, two-stage, or multi-speed furnace, we have both the experience and capabilities to create a custom plan that fits your needs, your home, and your budget. Our experts will be happy to talk to you about the pros and cons of each type of furnace so you're completely confident that what you get is what you need.
Other Heating Services We Provide