Welcome to Applewood House! Founded through Applewood Plumbing, Heating, and Electric in 2011, this fully-furnished home is reserved for out-of-town families seeking temporary housing while a loved one endures a hospital stay.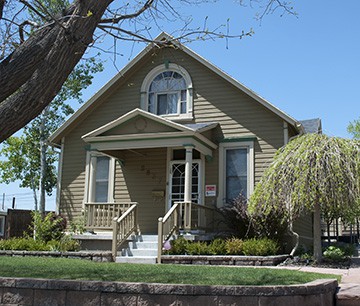 As a family in and of itself, Applewood welcomes those needing emergency housing and traveling for more than 50 miles from downtown Denver, to stay in Applewood House. This community resource is offered in partnership with St. Anthony's and Exempla Lutheran hospitals. The property can accommodate one family (4-5 individuals) at a time for short-term and longer-term stays.
Applewood House includes:
2 bedrooms
2 baths
Family area
Standard television
Washer & Dryer
Patio area
Handicap access ramp and parking
We understand that these are trying times and hope to provide all the comforts of a personal home. If you or someone you know could benefit from access to the Applewood House, please contact us at 303-458-5988, ext. 188.
Applewood House
2837 Yates Street
Denver, Colorado 80212