June 23, 2021
Applewood Announces Winner of Caring Community Giveaway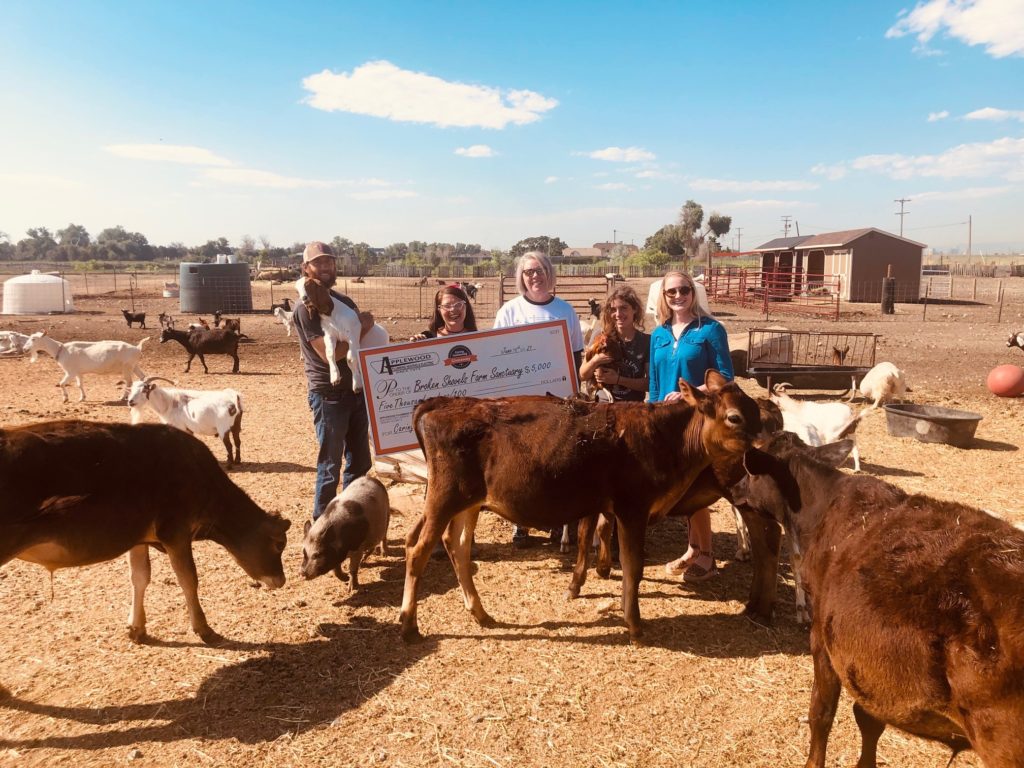 Applewood Plumbing Heating & Electric honors Broken Shovels Farm Sanctuary as the winner of its Caring Community Giveaway. The animal sanctuary will receive $5,000 for its work with abused and neglected animals.
Broken Shovels Farm is a sanctuary for homeless, abused, neglected and slaughter-bound animals to heal in Commerce City, Colorado. Through the organization's community events, the rescued animals connect with human and provide engagement and learning opportunities to the public.
"As a high-volume organization that provides the same level of care as many sanctuaries with much lower intake rates, winning Applewood's Caring Community Giveaway will make a tremendous impact on so many rescued animals," said Andrea Davis, director of Broken Shovels Farm Sanctuary. "This isn't just money; it's hope and joy for hundreds of farm animals who needed a second chance at life and found it here at Broken Shovels. We are incredibly grateful."
The other two sanctuaries who were nominated by Applewood employees were Luvin Arms Animal Sanctuary and Wild Animal Sanctuary. Voting was open to the public through Applewood's Facebook and website. Given the extensive work done by Luvin Arms Sanctuary and the Wild Animal Sanctuary along with the outpouring of community support, Applewood will also be donating $500 to each organization .
"We are so honored to support three local animal sanctuaries," said Josh Ward, owner of Applewood Plumbing Heating & Electric. "Our employees and company as a whole enjoy giving back to the community, especially when we can help nonprofits in need."
Applewood's Caring Community Giveaway has donated more than $200,000 to local nonprofits in the Denver-metro area since the program began more than 16 years ago. In the next quarterly giveaway, Applewood employees will nominate local deserving teachers.