December 18, 2019
Applewood Awards $1,000 to Colorado Nonprofit Legal Center
Colorado Nonprofit Legal Center is a nonprofit organization dedicated to providing affordable legal services and governance education to other nonprofits operating in Colorado. Colorado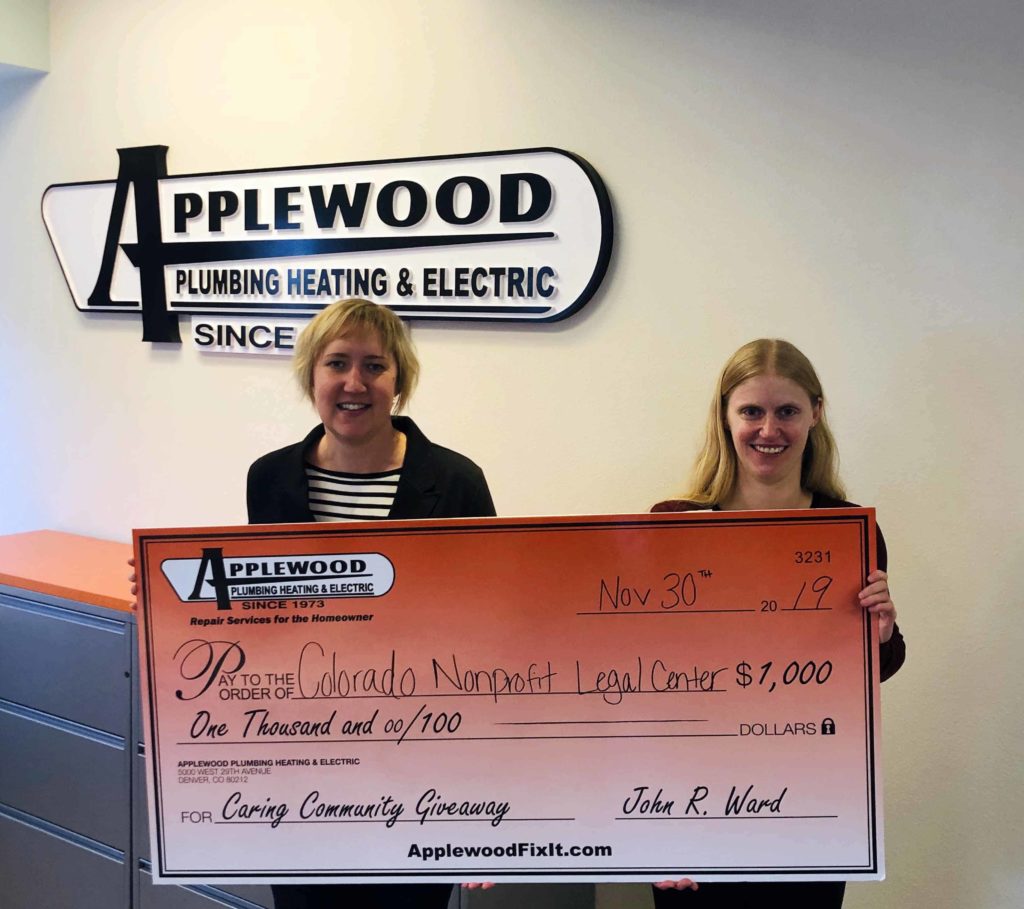 Nonprofit Legal Center's vision is to allow more money to be spent achieving nonprofit's missions because they will have proper legal structures in place.
"It's great to be able to support Colorado Nonprofit Legal Center because they are looking out for the best interest of nonprofits in Colorado, so that they can in turn focus on helping others. It's important to make sure nonprofits have a strong business foundation so that they can focus on achieving their mission," said Josh Ward, from Applewood Plumbing Heating & Electric.
Colorado Nonprofit Legal Center provides nonprofits with seminars to assist clients in understanding governance best practices and legal issues facing nonprofits. Their seminars are an excellent way to get board of directors and/or staff up to speed on critical governance and legal issues. They also provide numerous legal services including IRS exemption applications, bylaws, employee handbooks and much more. Colorado Nonprofit Legal Center is a great partner for nonprofits in Colorado to make sure they are running efficiently and have the ability to complete their mission without legal worries.
If you would like to learn more about Colorado Nonprofit Legal Center please visit https://conplc.org/.