May 22, 2020
Community Giveaway to increase support
Applewood will revamp its monthly $1,000 Caring Community Giveaway by increasing contributions to small, local nonprofits with $5,000 quarterly awards to organizations nominated by their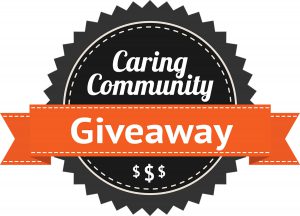 employees.
The updated program will launch on social media, featuring online voting for nonprofits selected and recommended by the more than 160 Applewood employees. For the first quarter we chose a theme of nominees who are helping feed our community during the COVID-19 crisis. They came to the forefront by employees who witness firsthand the difference and impact these organizations are making on a daily basis.
The first nominees are:
We Don't Waste (www.wedontwaste.org) – currently operating drive-thru food distribution efforts, this nonprofit gathers unused food from caterers, distributors and venues through food recovery to then distribute to food banks, shelters and community resources to provide meals to veterans, children, the homeless and working poor.
Feeding Denver's Hungry (www.feedingdenvershungry.org) – giving hope to Denver's homeless, elderly, disabled and families in need, this organization is reaching out to nourish the underserved and overburdened. Thousands of volunteers and pounds of food are distributed twice a month to those in need.
Metro Caring (www.metrocaring.org) – with hunger at the forefront, this organization goes deeper to also educate on nutrition and managing budgets and choices to get to the root cause of hunger – poverty. Through an urban community garden network, a fresh food market and a variety of cooking courses they are helping individuals and families gain self-sufficiency.
The award will now be made quarterly with a $5000 contribution to the nonprofit nominee receiving the highest votes via the Applewood Facebook page or the Applewood website.  A special presentation to the organization will be made by the nominating Applewood employee.
Applewood's Caring Community Giveaway, which has existed for more than 15 years, has provided nearly $200,000 in community support. Even in difficult economic times, Applewood has maintained their community giving programs. This continues during this extreme crisis our communities, resources and services are facing at this time.