November 28, 2017
Applewood Sponsors the Colorado Avalanche
The chill many feel while enjoying a Colorado Avalanche game is similar to the cold many would feel if their heat went out in their homes. This year, Applewood Plumbing Heating & Electric wants to ensure frozen toes and rosy noses stay within the walls of the Pepsi Center!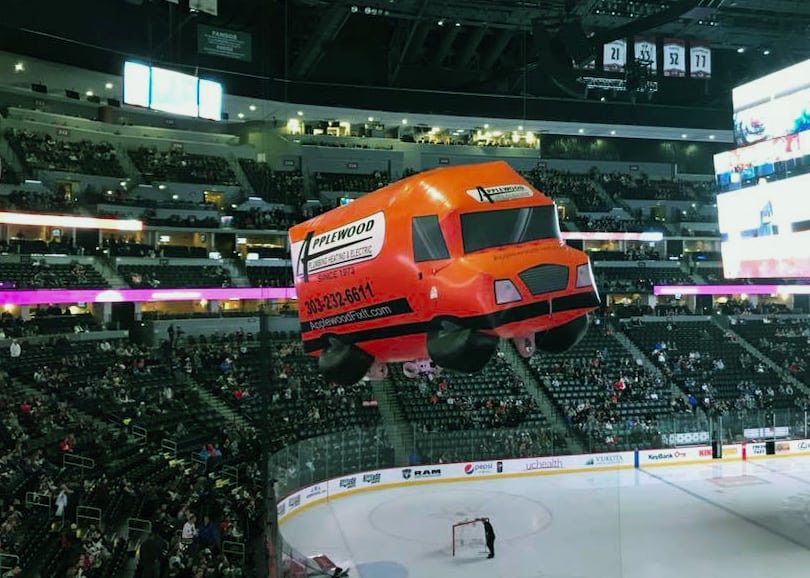 Applewood Plumbing Heating and Electric is proud to announce they will sponsor the Colorado Avalanche for the 2017/2018 season. Avalanche fans will be reaching for the rafters as the brand new Applewood blimp, which is designed to look like one of Applewood's bright orange service trucks, drops Applewood gift cards into the stands.
In addition to the blimp dropping gift cards, fans can also enter to win using hashtags. Fans who take a selfie with the blimp and post it on social media using the hashtag #ApplewoodBlimp will be entered to win prizes such as gift cards, team swag, Applewood swag or even tickets to a future Avalanche home game!
Follow Applewood Plumbing on Facebook or Twitter to follow the adventures of the #ApplewoodBlimp during game time.
"This is Applewood's first year to sponsor the Colorado Avalanche and we couldn't be more excited. What is better than two great "hometown teams" getting together to create an awesome experience for all of our fans?" said John Ward, president of Applewood Plumbing Heating & Electric.
"It's a priority of ours to ensure Colorado folks return to a warm home after they spend their night enjoying the game," said Ward. "We hope our customers enjoy seeing an orange Applewood truck flying high in the stadium. It should be a great reminder of who to call if they need heat, plumbing help or an electrician."