May 28, 2021
Applewood to Give $5,000 to Local Animal Sanctuary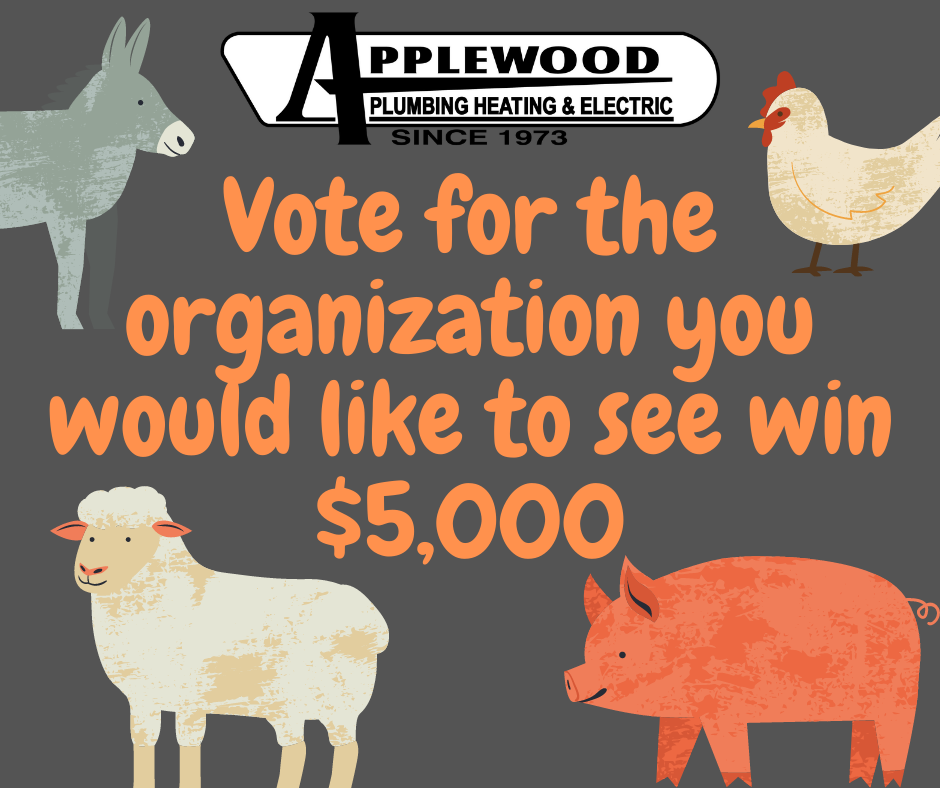 Quarterly, Applewood Plumbing Heating & Electric gives away $5,000 to a local nonprofit nominated by their employees through their Caring Community Giveaway program. For the most recent giveaway, Applewood asked employees to nominate three animal sanctuaries in Colorado to be voted on by the community as to which organization will win the $5,000.
The three organizations nominated for this quarterly giveaway include: Luvin Arms Animal Sanctuary, Wild Animal Sanctuary and Broken Shovels Farm Sanctuary.
Organizations such as these heavily rely on donations to provide care and support for the animals in their care. Animal sanctuaries bring in injured, neglected and abused animals in need of protection and care.
Applewood will be launching voting beginning the evening of June 1st through their Facebook and website. When voting closes on June 15, the nonprofit with the most votes will receive the $5,000 giveaway.
Luvin Arms Animal Sanctuary is an animal sanctuary for abused or neglected farm animals in Erie, Colorado. Its residents include cows, pigs, turkeys, chickens, horses, goats, sheep and ducks rescued from abuse or neglect in factory farms, bankrupt farms or slaughterhouses.
Wild Animal Sanctuary rescues and provides life-long homes for endangered captive wild animals in Keenesburg and Springfield, Colorado. It also aims to educate the public about the causes of and solutions to the 30,000 big cats, bears, wolves and wild animals trapped in captivity.
Broken Shovels Farm Sanctuary is a sanctuary for homeless, abused, neglected and slaughter-bound animals in Commerce City, Colorado. It aims to connect rescued animals with humans by hosting events for the community to engage with the animals.
Applewood's Caring Community Giveaway has donated more than $200,000 to local nonprofits in the Denver-metro area in the program's more than 16 years of existence. Previous winners of the $5,000 include Colorado Fourteeners Initiative, Feeding Denver's Hungry and Community Reach Center.