December 13, 2021
Family Tree Holidays of Hope receives $5,000 in Applewood Plumbing's charitable giveaway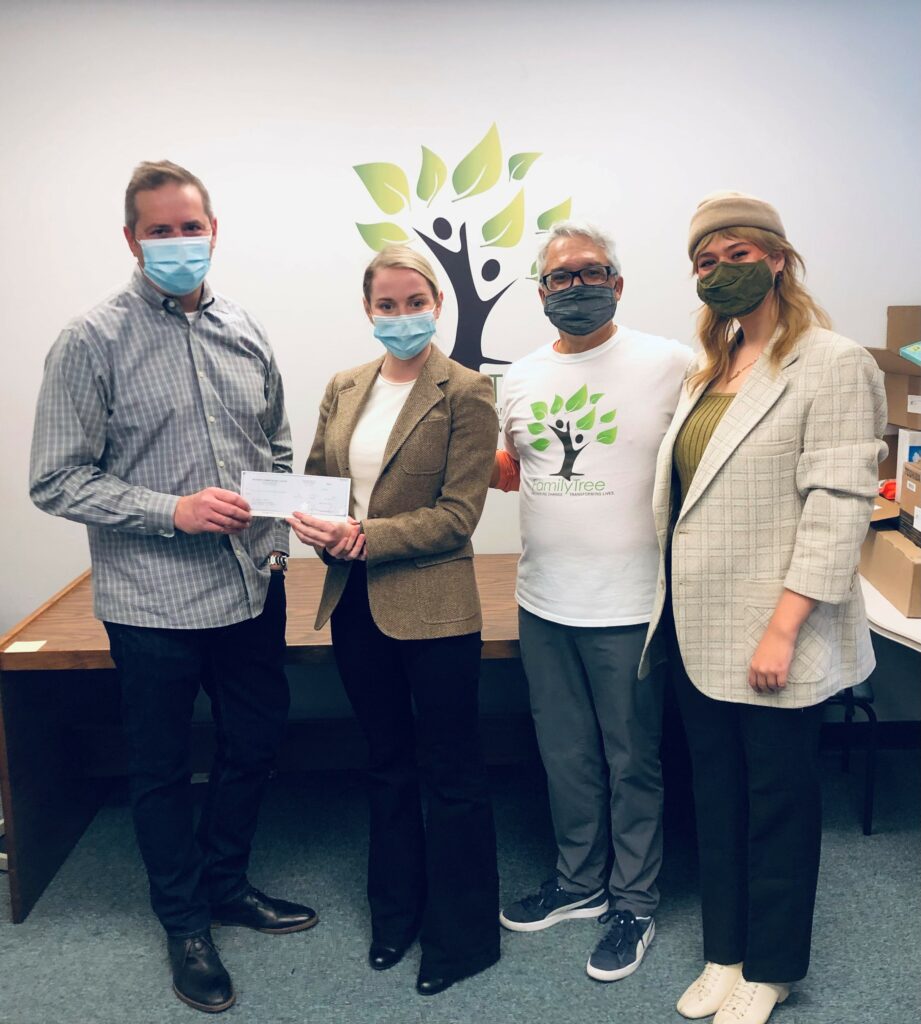 In this holiday season's Caring Community Giveaway, Applewood Plumbing Heating & Electric presented $5,000 to Family Tree Holidays of Hope. The contribution will support the organization's holiday campaign to provide gifts for individuals and families seeking safety from domestic violence, families who desperately need housing and those who the pandemic has hit particularly hard.
"The Family Tree Holidays of Hope campaign brings great joy and needed assistance during the holidays to local families affected by domestic violence and other difficulties," said Josh Ward, owner of Applewood Plumbing Heating & Electric. "Everyone deserves the spirit of the season, and this is one way we can make a difference."
Additional stressors and unique challenges during the holiday season make the resources and support offered by Family Tree Holidays of Hope even more needed by the families they serve. While the holidays are marked for many by love and family, others continue to experience violence in their own homes. According to Violence Free Colorado, victims may experience violence exacerbated by greater levels of financial stress and alcohol consumption during the holidays.
"There is no doubt the gift from Applewood Plumbing will impact the lives of many people this season," said Katherine Lawson, chief development officer of Family Tree. "Our partners in this work who provide financial support make it possible for Family Tree to ensure the needs of people in our community are met with resources, hope and a personal touch."
The runners-up for the holiday giveaway were Denver Dream Center's Christmas in the City and Operation Santa Claus. Both organizations will receive a $500 gift from Applewood to firther their goals of providing holiday experiences and gifts to children.
Applewood is a family-owned company that has been providing home repair services for nearly 50 years. The company supports the community through a number of programs. The Caring Community Giveaway has been providing funds to local nonprofits for more than 16 years.
Applewood has donated more than $220,000 to employee-nominated Denver-metro area nonprofits through our Caring Community Giveaway. More information about Applewood is available at www.ApplewoodFixIt.com.