October 29, 2021
How Millennials Can Prepare Their Homes for Winter
Many millennials are first time homeowners. With your purchase comes a list of home maintenance tasks to keep your investment in top notch form for years to come.
Whether you've just bought your first home or have owned for a few years, preparing your home for the Colorado winter is an important right of passage. We've provided preventative measures aimed at millennials to ensure you remain safe and warm in your newer home this winter. Following these tips can also save you thousands in potential home repair costs later.
Preparing Your Home for Winter
After nearly 50 years of serving Denver and Boulder communities, Applewood Plumbing Heating & Electric has seen plenty of cold Colorado winters. We know the challenges they can bring to millennials buying homes for the first time.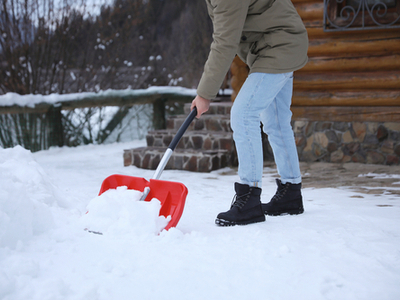 Beyond unpacking your favorite sweater, here's a month-by-month plan to winterize your home, starting in fall:
Prepare your sidewalk essentials. Colorado laws require residents to clear the sidewalks in front of their homes within 24 hours after snowfall. Be sure you have a reliable snow shovel and ice melt ready.
Don't forget our furry friends. Packed snow and rainy conditions can lead to icy walks. Because regular ice melt can hurt sensitive paws, Applewood recommends using a dog-safe version. A seed spreader works great for sprinkling salt across your walk and driveway.
Clean your gutters. Those last falling leaves often end up in your gutters. While this isn't directly related to your plumbing or heating, it can result in damage to your home.
Clogged gutters can lead to puddles of standing water on your roof and eaves. As it freezes, this water can back up into areas where extensive and expensive water damage can occur. Clean your gutters to allow water to drain properly, especially as snow melts on sunny days.
Protect your pipes. Colder weather puts homeowners at risk for frozen pipes. When frozen pipes expand, the rupture is often immediately apparent and can lead to flooding and water damage.
Take special care around outdoor faucets and the water lines in attics or crawl spaces. Wrap these vulnerable pipes in insulation and heat tape. Never let your home temperature drop below 50 degrees.
Clear outdoor water connections. Disconnect your garden hoses and blow out any sprinkler lines to reduce the risk of frozen lines. This will reduce the risk of frozen pipes and faucets that could cause cracks and water damage to your home.
If you have an evaporative cooler — a swamp cooler — see that it's completely drained and that the pipes and water lines are clear of water. Pro tip: call a plumber to deal with swamp coolers, they often require professional service to remain safe.
Check your furnace. Winter temperatures without heat are unbearable. The last thing you want to discover on that first bitter cold day is that your furnace doesn't click on after being dormant all summer. As the weather gets colder, make sure your home's heat is functioning properly and efficiently.
Replace your furnace air filter at least every other month and consider having your furnace inspected before winter hits. Applewood recommends regular seasonal furnace or boiler maintenance, and we love helping new homeowners take care of their investment.
Maintain consistent heat. Keeping your home energy-efficient and safe from potential repairs can be a tricky balance. Consider installing a programmable thermostat to improve energy efficiency and save money.
Keep a minimum temperature above 50 degrees to prevent pipes from freezing. Conversely, don't set your temperature too high to avoid wasted energy and money. Your home won't heat any faster.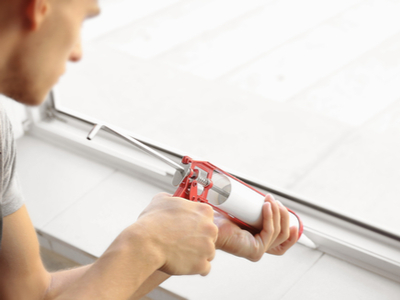 Seal your windows and doors. Air leaks through windows and doors lead to high heating and gas bills. As warm air escapes, cold air seeps in.
Check the weather stripping on your doors and windows and replace it as necessary. Inspect the edges of window frames for cracks in the caulking and reseal potential leak areas.
Inspect your fireplace. If you have a fireplace, have it inspected before your first fire. Animal nests, creosote and cracked mortar in chimneys, can become fire hazards.
Creosote is a tarry residue that can build up in a chimney or a fireplace – especially in colder weather – and cause chimney fires. Have a licensed chimney expert perform the maintenance and repairs.
Your Denver and Boulder Winter Home Experts
These are a few of the steps you can take to winterize your home for a comfortable, cozy winter. Don't hesitate to call Applewood or schedule a checkup for seasonal home maintenance. We've helped thousands of families get through the cold, snowy winter and we want to help you take care of your milestone investment.