May 17, 2019
Protect your home and health with A/C maintenance
Colorado's high summer temperatures are just around the corner and coming home to a cool home is important. Applewood Plumbing Heating & Electric can help you prepare for those 90-degree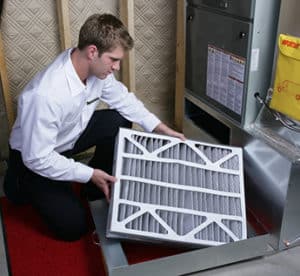 days by performing annual maintenance on your A/C to help solve any possible issues ahead of time. Here are three reasons to check your air conditioner: savings, efficiency and health.
Savings
According to the U.S. Department of Energy, one way to reduce monthly energy bills up to 20 percent is by replacing indoor filters once per month. When the air filter becomes dirty and clogged with debris, air doesn't flow properly making it the number one reason for system failure. By regularly changing your filters your A/C doesn't have to work as hard and you can save money in repairs as well.
Efficiency
Annual A/C maintenance will help take care of any problems that can affect your A/C unit. Hiring a certified HVAC technician to replace filters, check for leaks and dirty coils will keep your unit running efficiently.  Remember to keep grass clippings, leaves and other debris clear of your outdoor unit. Maintaining your A/C unit will make it last longer and run at a higher efficiency rate keeping your home cool.
Health
Your family's health can be impacted by your home's indoor air quality. Keeping your cooling system performing at the highest level can help reduce allergies, headaches and even in some cases asthma symptoms. It is recommended to have ductwork cleaned at a minimum every two years which helps reduce the amount of dust, dirt, pollen and harmful bacteria in the air.