May 5, 2020
Things are heating up, which means your AC is due for a check
With blue skies and higher temperatures recently, you may be relishing in the arrival of spring.  Summer may be a few weeks out, but the time to prep your AC system is now.  It's the perfect Mother's Day gift – a cool house for summer.
Just like firing up the sprinkler system, your air condition and swamp cooler units need a little spring TLC to be able to provide all the cooling you'll desire during June, July and August.
AC Inspections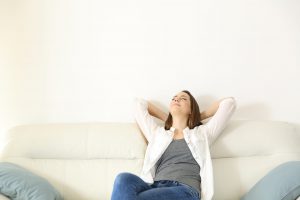 Air conditioning units haven't been used for months and with spring around the corner, we recommend inspecting AC units early to make sure they are ready to use once temperatures consistently begin hitting the 80s and 90s. While there are things you can do on your own to help with the upkeep of AC units, having a professional inspection done annually can ensure the motor, compressor, coils and condenser are all operating efficiently.
Swamp Cooler Maintenance
Swamp coolers need annual maintenance, too. After uncovering your cooler, clear away any debris that may have gathered over the winter month, flush the system, clean the drip pan and replace the water pads. Trained technicians can check the motor's fan belt tension and ensure the water line is connected properly before turning on the cooler. Just like a furnace filter, it is important to keep changing out dirty water pads during the cooling season. Clean pads ensure your unit runs efficiently and safely.
Cooling systems can lose 5% of their operating efficiency each year when maintenance falls to the wayside.

""
The number of homes that have air conditioning in Colorado has grown 35% in the past 30 years, meaning more Coloradans are wanting air conditioning due to the increase in hot summer days. Approximately 50% of households in Colorado use a central air conditioner for their homes and require an annual inspection for the spring and summer months.
Air conditioning units typically last anywhere from 12-15 years but it is important to regularly inspect the unit to get more years of use. In Colorado, the cooling coils can often get covered with dirt, leaves and grass clippings which makes the AC unit work harder and less efficiently. Applewood's process of carefully and completely cleaning the cooling coils of the unit; checking motor efficiency and electrical parts help ensure a better working system.
Take advantage of the warm weather and get ahead with your annual maintenance. Applewood always has technicians ready to answer questions and provide expertise for your cooling needs.