November 17, 2017
How to Cook the Perfect Turkey [Infographic]
With Thanksgiving right around the corner, you're probably wondering how to cook the perfect turkey. Well, you're in luck! The folks at Applewood are feeling festive so we decided to put together a few turkey tips for this year's Thanksgiving feast. 
We're not just experts when it comes to repair services for your home… We also know how to cook a mean turkey. Follow our turkey cooking tips below to make this year's Thanksgiving meal a smashing success: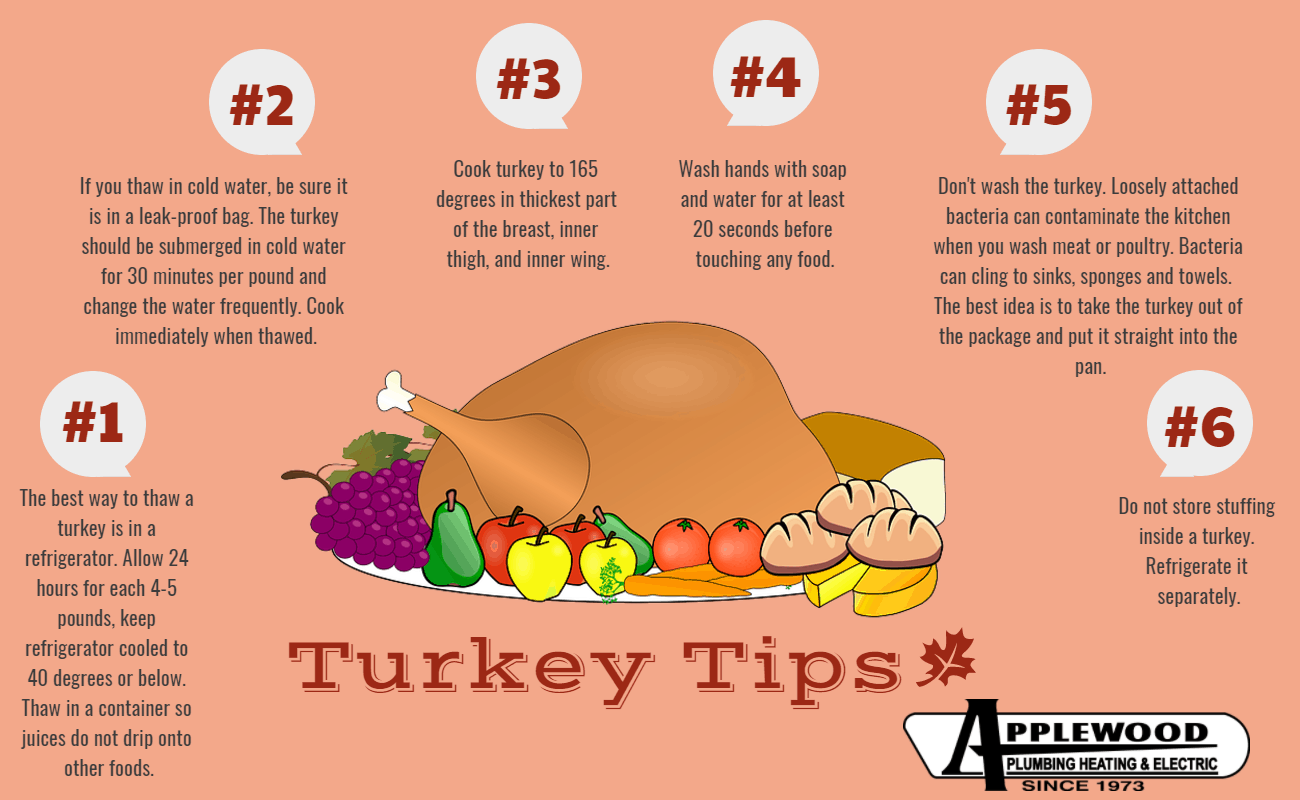 A few turkey takeaways: 
The best way to thaw a turkey is in the fridge 

The internal temp of a cooked turkey is 165 degrees 

Don't wash the turkey 

Do not store stuffing inside a turkey—refrigerate it separately
Now you know how to cook the perfect turkey! The team at Applewood recommends pairing your delicious turkey with some cranberries, mashed potatoes, and green beans—yum! No matter what side dish you decide to make this year, your turkey is sure to be a family favorite.
Believe it or not, our plumbing and electric skills are even better than our cooking tips and tricks. If you are in need of any home repair services this holiday season, get in touch with Applewood! Until then, the team at Applewood wishes you and your family a happy holiday!