September 26, 2023
Youth hockey ramps up with support from Applewood Plumbing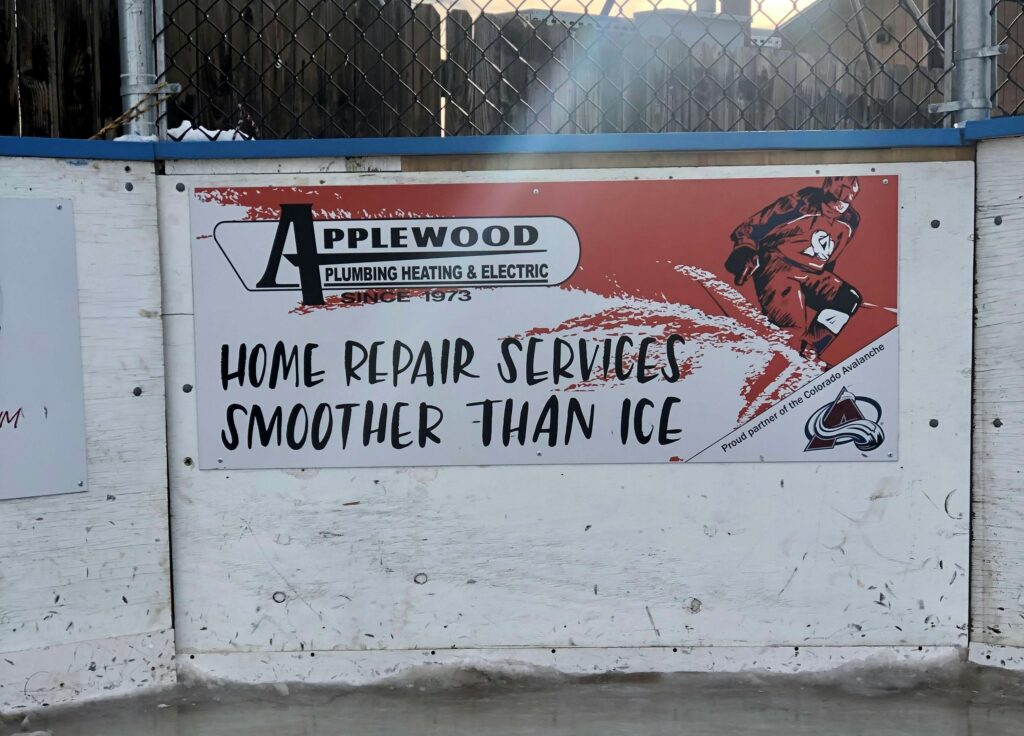 With Denver's recognition as Hockey Capital USA, it's no surprise to find that nearly 15,000 youth athletes are playing the high-paced game in the state. To support this immense growth in players and opportunity, Applewood Plumbing Heating & Electric is partnering with six programs along the Front Range to help build skills and opportunity for hockey enthusiasts.
There are 33 facilities located in Colorado that are home to youth and adult programs. In addition to a partnership with the Colorado Avalanche and the University of Denver, Applewood is also having a community impact in Frederick, Erie, Littleton and Westminster by sponsoring local rinks and hockey programs.
"There are a number of skills learned through organized sports that transcend into adulthood," said Josh Ward, owner of Applewood Plumbing Heating & Electric. "We especially see this in the trades where your mental and physical abilities play a real role in being successful."
Youth participating in hockey programs gain skills in mental and physical abilities through problem solving, strength and agility. In addition, the benefits of working as a team, builds further skillsets for the future.
Last year, the Colorado Avalanche and University of Denver Pioneers because the first teams from the same city to win the Stanley Cup and NCAA Division I titles in the same year since 1972. This winning environment is spurring on an interest in the sport with more than 3,000 players aged 8 and under taking up hockey, with girls being the fastest growing segment, according to Visit Denver.
Applewood's local support includes the Erie Ice Rink, Edge Ice Arena in Littleton and the Ice Centre at the Promenade in Westminster. The Ice Centre at the Promenade is the largest ice skating facility in the U.S. with three rinks. The other local programs host indoor and outdoor teams, which are home to more than 1,000 boys and girls.
Applewood has been a partner of the Colorado Avalanche for five years and currently helps keep the ice clean with the Applewood Zamboni.
Applewood is celebrating its 50th year in business and is the largest family-owned plumbing, heating and electrical service company in Colorado. They actively support the community in a number of ways including support of youth sports programs, its quarterly Caring Community Giveaway, and trade scholarships at Red Rocks Community College.