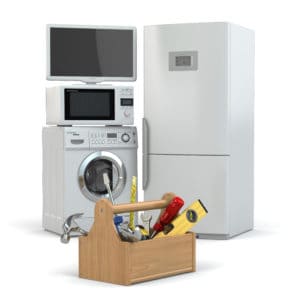 From Dishwashers to Garbage Disposals, Washers to Ranges, Our Appliance Installers Service The Entire Denver Metro
Our Denver appliance installation team can install your new appliances quickly and easily. We have years of experience with countless makes and models, and a knowledge base of both old and new appliances in the marketplace. Our licensed electricians are well equipped to handle the challenges that come with getting that new appliance in tight locations. Call us today to schedule your installation, 303-232-6611.
High Quality, Insured Installations To Get Your New Appliances Up And Running In No Time At All
At Applewood, we understand how important it is to have an appliance installed correctly and a professional manner. You can rest assured that your appliance will be properly installed and tested by our experienced, licensed service technician. Just a few of the appliances we will install in your home:
Refrigerators
Ranges
Washers
Dryers
Garbage Disposals
Dishwashers
Gas Appliances
And More
Don't see what you're looking for here? Just give us a call and ask- we can install all types of household appliances.