May 20, 2014
Around the House: Summertime Check List
Hosting parties and spending evenings relaxing with close friends and family make summer in Colorado a special time. With the seasons turning, the flowers blooming and kids outside playing, it's time to make your home summer ready. We want to help make your transition from spring to summer safe, easy and efficient. Here are some things you can do to have your yard ready for all those summer gatherings, BBQs and long summer evenings.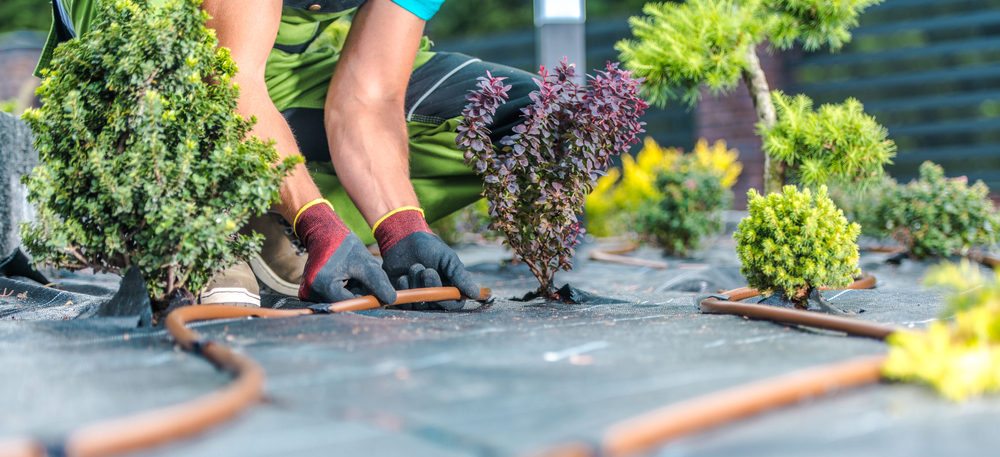 1. Prime your automatic sprinkler system
Nothing can get your lawn looking the way it should like a properly functioning sprinkler system. We recommend doing a full check of all components before starting up your system for the season. Check the controller, water pressure, valves and look for general wear and tear or obstruction of any components.
2. Check your hose bibs
If you use a traditional hose watering system, be sure to have your hose bibs looked at to ensure a secure connection. A hose bib is the outside faucet connecting your hose to your inside plumbing system. Over time hose bibs can leak and may need to be replaced by a licensed plumber.
3. Get your sump pump checked
A sump pump protects against flooding by removing water accumulated from rain, natural ground water and melted snow or ice. The pump, often installed in a basement or crawlspace, sends water away from your home where it will not cause damage. Have your pump inspected periodically to make sure it is working properly and discharging water to the right place. If you don't have a sump pump, a licensed plumber can make a recommendation on proper placement and installation.
4. Set up lighting
Proper lighting can add an impressive effect to your landscaping and increase your home's level of security. Landscape lighting can accent a flower garden or water feature. It can also emphasize and brighten gather spaces like a patio or grilling area. For added security, we recommend installing motion activated lighting and lights near driveways, walkways, windows and doors.
5. Add sound to your patio
Set the tone for any summer activity by adding speakers to your patio or outdoor entertaining areas. Music adds to the atmosphere but cords are easily tripped on and water can damage speakers and wiring. Thankfully, there are ways to protect your speakers and wiring from the elements. We recommend buying a sound system designed for outdoor use and calling a licensed electrician for installation.
Preparing your home for summer is a lot of fun but it's important to remember safety and efficiency when doing so. We recommend having a professional check your water lines and electrical sources before installing new elements. Applewood Plumbing Heating & Electric has experienced plumbers and electricians to assess your outdoor needs. By planning and budgeting now, you can transform your home into a summer haven in no time at all!