October 6, 2021
Creative Lighting Solutions for Your Home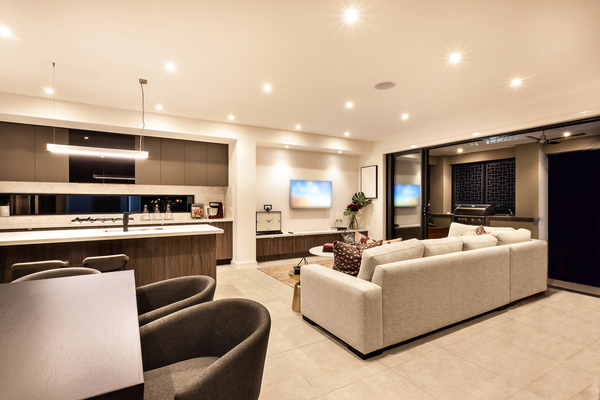 Creative lighting is an expressive and effective way to beautify your home. Upgrades and improvements like new home office lighting, bedroom light fixtures and living room wall lights can change the look and feel of your home. Lighting is a low-cost home improvement solution worth exploring.
When choosing lighting, consider the purpose of each room and how lighting can enhance that purpose. We've provided a primer on the types lighting you might add to your home as well as how different types of light bulbs can change the vibe of any room.
Types of Home Lighting
Select lighting that fits a room physically and aesthetically. Below we outline the ways you can strategize lighting your home, room-by-room.
General lighting simply illuminates the room. It includes recessed and track lighting and torchieres (floor lamps).
Task lighting illuminates a specific area, typically pointing down, and includes table or floor lamps. It enhances vision for tasks like reading, applying makeup, and cooking.
Accent lighting is directional and emphasizes things like artwork, flowers, statuettes, and decorations. Accent lights include a bulb with a directional cone, halogen spotlights and table lamps with opaque shades.
Ambient lighting comes from a hidden source to wash the room with a glow. It casts very little shadow, so it "flattens" the interior. Wall sconces, lamps with Japanese paper shades, even dimmers provide ambient lighting.
Types of Light Bulbs
Use different light bulbs for different results. Here's a quick guide to the effects you can achieve using different bulbs in your home lighting scheme.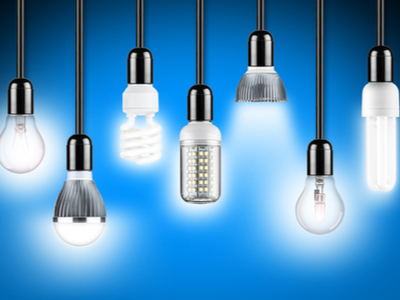 Halogen lights are a pure white and bring out colors. Bulbs can get hot. Great for recessed lighting and under cabinets.
Incandescent tungsten (ordinary light bulbs) have a yellow cast and warmer tone that's complimentary to skin tones.
Fluorescent bulbs throw even light over large areas.
Compact fluorescent (CFL) lights are bright for well-lit applications.
Light emitting diode (LED) are long-lasting, energy efficient and give off no heat. They are bright and best for directional task lighting.
You may need to experiment with different bulbs to achieve the right lighting for your preferences.
9 Home Interior Lighting Tips
There's no formula to room lighting but having some guidance might help you get started. Here are a few tips to help you unleash your creativity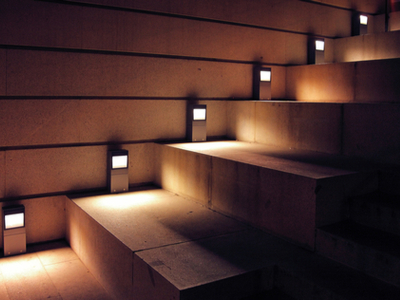 Accent items with the right lights. Different bulbs bring out different tones, colors and textures. Halogen lights bring out a painting's colors, wood grains and plants' shadings. Recessed and pendant lights are good for general lighting. Use home accent lighting over cabinets to bring out the wall's color and texture.
2. Consider the totality of the room. Evenly lit rooms can be monotonous. Create a unique look by mixing and matching ambient and task lighting throughout a room.
3. Use light for the illusion of space. For tall rooms avoid illuminating the ceiling. For small rooms, "push" one wall by washing it with light or light all four corners for an expansive look. Widen narrow rooms by illuminating the longer sides.
4. Down-light photos and paintings. Visit your local art gallery for ideas on how to emphasize your artwork and family photos with down-lighting.
5. Combine function and comfort in the kitchen. Use recessed lights and pendants for general lighting and accent lights over cabinets. Consider under cabinet lights to soften the room at night. Also consider using task lights near the stove and food preparation areas.
6. Divide multipurpose rooms. Section off the areas in a large room by activity. Hang a light over dining and game tables, use floor lamps to direct light down from behind reading chairs and position lights strategically around TVs and computer monitors to prevent glare.
7. Highlight your walls. If your wall has texture, accent it. Use recessed or track lighting, or sconces to highlight textured and painted walls.
8. Install dimmers in several rooms. Expand the possibilities of each room. Dimmers provide a wide range of mood lighting and can also save energy and extend the life of your light bulbs. Plug-in dimmer units are available at your local hardware store.
9. Open the shades. Daylight is the most illuminating and natural light. Enjoy the changing look of the room as the day progresses.
Consider yourself a painter and the light sources are your brushes. With the right blend of lighting and interior décor, you can make every room in your home a different work of art!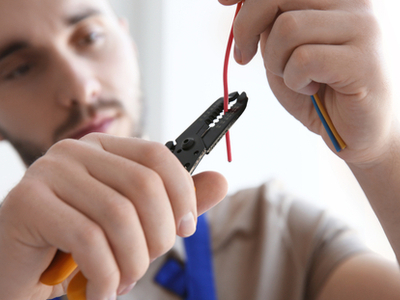 Your Home Lighting and Electrical Experts
If you're considering a revamp in your home lighting and need help with electrical outlets, fixture installation, track lighting and outdoor lighting. Your Denver and Boulder electrical experts are ready to help. We can upgrade your electrical to ensure all your power needs are met for lighting and beyond. Schedule your service with Applewood today!