February 7, 2023
Applewood's Caring Community Giveaway is back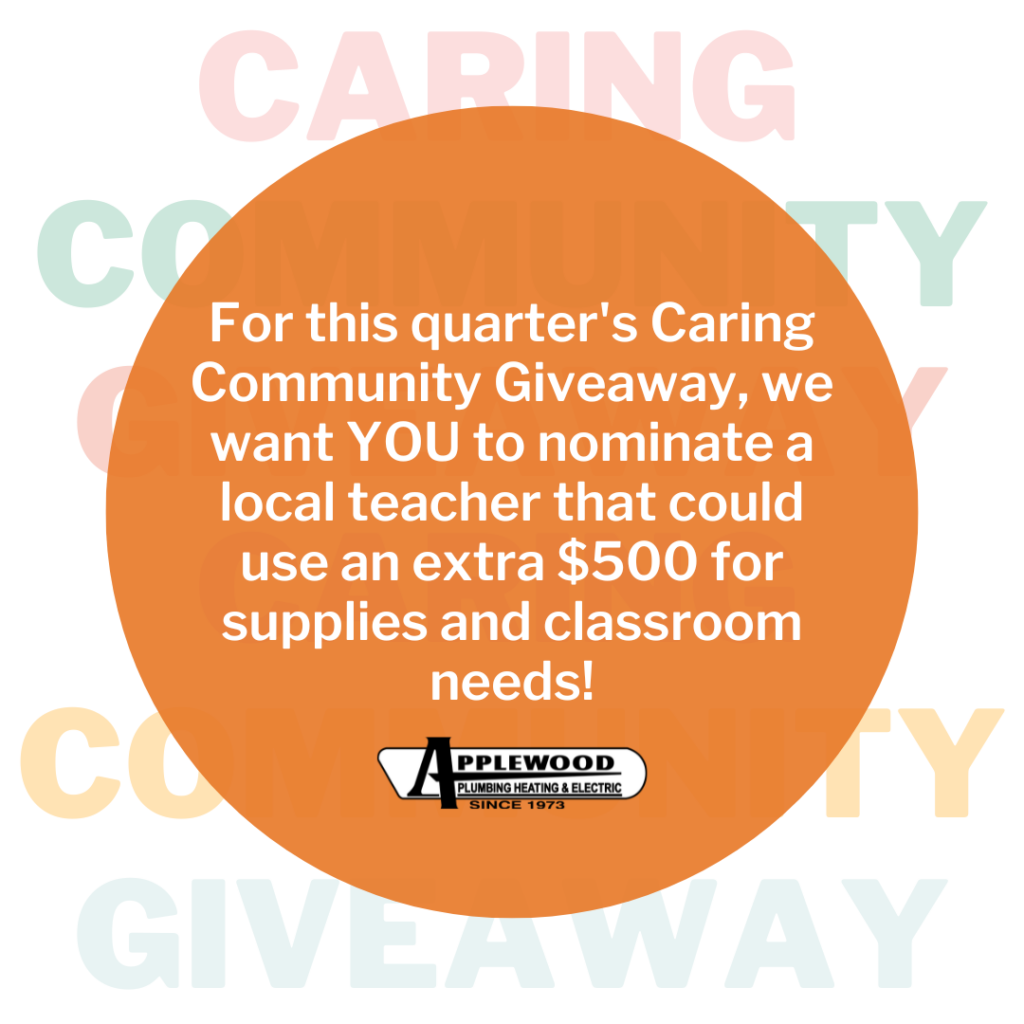 Applewood Plumbing Heating & Electric will hold it's quarterly $5,000 Caring Community Giveaway to benefit 10 local teachers nominated by the community. These teachers will receive an extra $500 this school year to purchase supplies and other classroom needs.
"Here at Applewood, we truly appreciate all the work our local teachers do for the kids in our communities," said Josh Ward, owner of Applewood Plumbing Heating & Electric. "I'm delighted that Applewood has the opportunity to recognize the special teachers we've all had and remember from our school days."
Applewood wants to know who your favorite teacher is and why. This Giveaway is open to all preschool, elementary and high school teachers. To nominate your teacher, visit Applewood's website and fill out the form by February 24. Teachers can be nominated by more than one individual. Once nominations are closed, Applewood will review submissions and select 10 recipients to receive $500. Winners will be announced in early March.
The form requires your name, the teacher's name, school and why this teacher should receive an extra $500 for the classroom. It is recommended that a photo of the teacher is included, but not required.
Over the past 16 years, Applewood has donated more than $250,000 to local nonprofits in the Denver-metro area through the Caring Community Giveaway with this being the first time teachers have been included.